Jan van de Streek: 'Tax Authorities broke the law by leaking information to Uber
The Dutch Tax Authorities leaked information about an international tax audit to Uber. In addition, they 'obstructed and delayed' an investigation by other EU Member States, says the International Consortium of Investigative Journalists (ICIJ) based on internal documents from the tech company.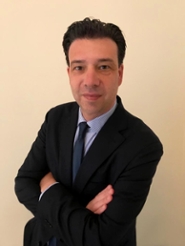 These 'Uber files' paint an unprecedented detailed picture of the often elusive lobbying world. They also show how the Netherlands rolls out the red carpet for an American multinational that simply ignores laws. And it is not only Dutch politicians who serve Uber: when other European countries demand information from Uber's European headquarters in Amsterdam, the Dutch Tax Authorities violated several European treaties and agreements by lobbying Member States and obstructing and delaying an international investigation – in favour of Uber.
'This is a flagrant violation by the Dutch Tax Authorities' says Jan van de Streek, Professor of Tax Law, to Platform Investico. He was given access to Uber's documents about the Tax Authorities. First of all, according to European legislation, the Tax Authorities are obliged to respond 'as soon as possible, but within six months at the latest' to exchange requests from abroad. The Tax Authorities passed this deadline by months, but that's the least of it.
'The Netherlands secretly shared information about the positions and negotiating tactics of other EU countries with Uber. That's a breach of international treaties and agreements. It undermines their cooperation – while it is precisely cooperation that was the purpose of this audit. Moreover, the information leak violates the national fiscal confidentiality obligation. That is, at the very least, a breach of integrity, but this investigation suggests that the Netherlands has deliberately violated the obligation of secrecy in favour of Uber. That's a punishable offence.'