Introducing...
Leiden Law School has been fortunate enough to able to welcome a number of new colleagues. We expect that all of us will probably have the most contact with the new support staff members. So we would like to take this opportunity to introduce a few of our new colleagues.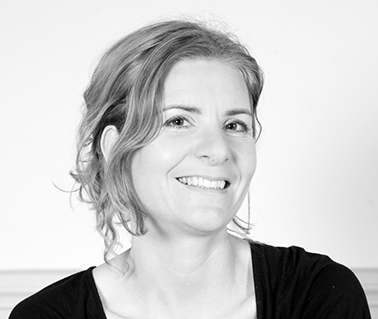 Anne-Marie Schreurs
Hello, I am Anne-Marie Schreurs. I started working as a career advisor at Leiden Law School several weeks ago. I studied law in Leiden myself and it is good to be back here, even though a lot has changed. It is nice that the Faculty is now located right in the city centre (I used to go to the Hugo de Grootstraat). After university, I've had various different jobs within the legal field before starting my own training and coaching agency for lawyers and legal experts. All these experiences have now come together in this position.
I help students prepare themselves for the job market. I help them figure out which internship or job they would like to be in and help them to take their first steps onto the job market. You can find me downstairs, with the study advisors. Hopefully, you and the students will be able to find me there. I also enjoy being a sparring partner when it comes to job market preparations for the different master programmes at the faculty. I hope to meet a lot of colleagues in the next few weeks and am more than willing to provide feedback.
I live in Amsterdam with my partner and have three children. Two of whom are currently at university themselves.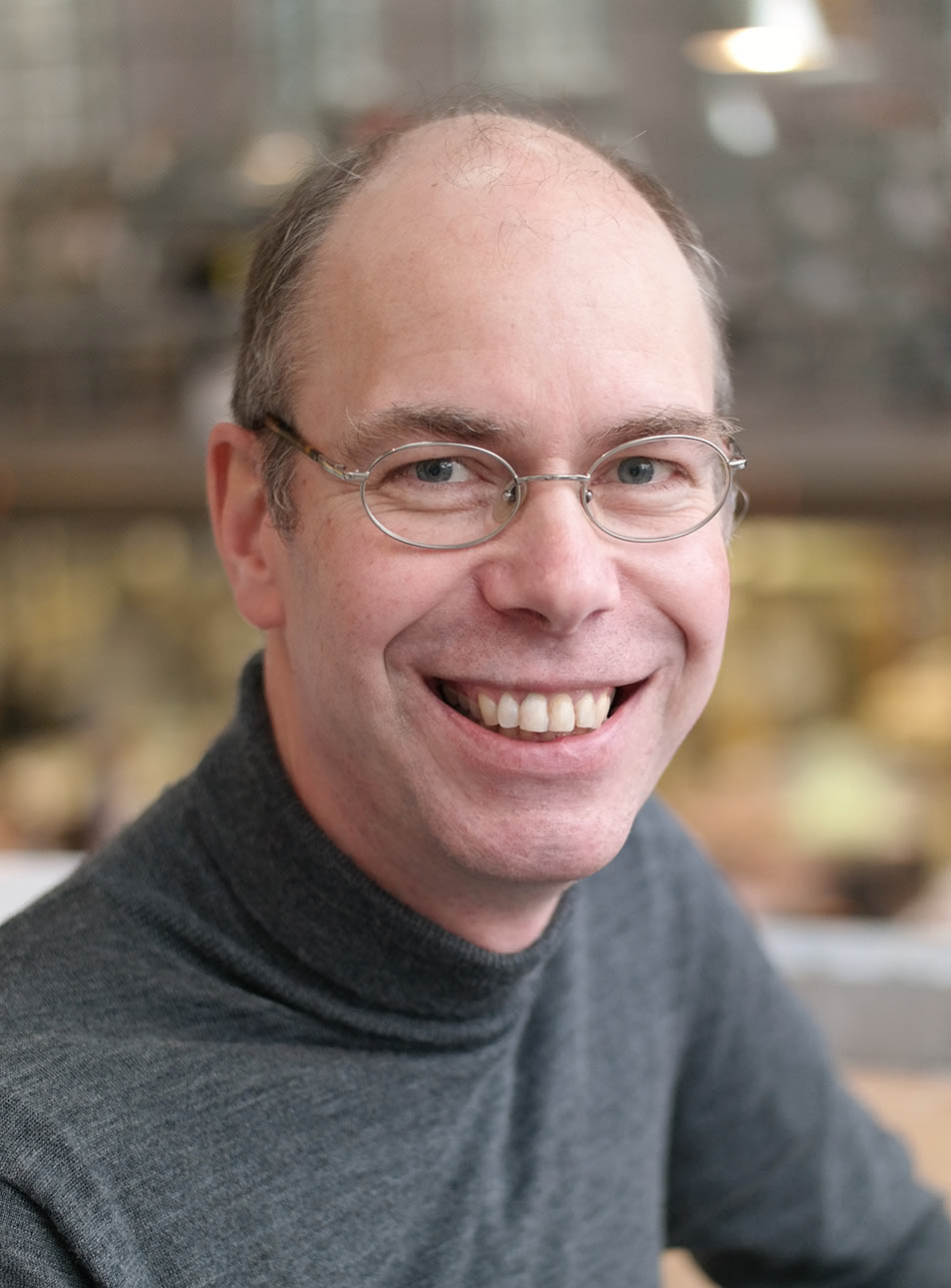 Jan Jacob Trip
Some of you I may have already met and others may have seen me around. I have been working at the department for educational policy since 1 July. Here, I am responsible for several 'dossiers', of which providing in-house information service is currently the biggest.
I studied human geography In Groningen and have worked as researcher and academic skills teacher at the Faculty of Architecture and the Built Environment in Delft. What I like about FdR is that I am more closely involved in the decision-making process yet also able to work in a vibrant university environment. And in the middle of Leiden's beautiful city centre, at only 15 minutes biking distance away from my home in Leiderdorp.
In my spare time I enjoy photography, taking long walks, and city trips. Or, even better, a combination of the three. I also enjoy reading, listening to music, and watching movies.
I am planning to catch up with quite a few people in the upcoming months, so perhaps we will meet each other in the near future. I am looking forward to it!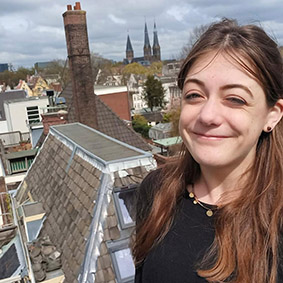 Mireille van der Stoep
I am the new editor and plan to create lots of news for the Faculty. During events I will be walking around a lot so that I can write wonderful articles about them for the website, newsletter, and our social media channels. I will also be writing articles for the newsletter itself, promoting our researchers and keeping the Leiden Law Blog up-to-date.
Law is an important discipline and promoting its relevance and its researchers is what enticed me to come and work here. I have studied literature and linguistics in Leiden, where I have been living for a good number of years now.
Outside of work, I am passionate about reading and rock climbing. You are likely to run into me in one of the local bookshops or climbing centres. I look forward to visiting all the events in order to get a good impression, and to conducting many interesting interviews!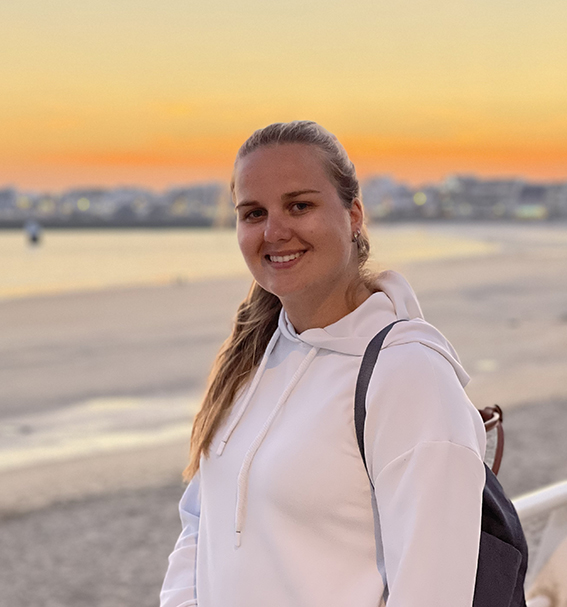 Anouk Hesseling
It is a pleasure to meet you. My name is Anouk Hesseling and I have been working at the Leiden Law Academy since 1 August. I will be working as event manager for the marketing events of Leiden Law School for three days a week. The other two days I will be working as event coordinator for the JPAO. My office is located at the Sterrenwacht. If you ever need me, you are more than welcome to stop by for a cup of coffee or tea! Or you can always get in touch with me via events@law.leidenuniv.nl.
Previously, I have worked at the NH Conference Centre Leeuwenhorst in Noordwijkerhout as Event Specialist. A very exciting position where I learned a lot about organising conferences, parties and workshops.
Outside of work, I enjoy cooking, meeting up with friends over drinks, spending time with my family, or going on day trips. I love to travel and I have a long list of destinations I would love to visit to go diving, discover nature and meet different cultures. I really look forward to all the events that will be happening in the upcoming academic year and the co-organising of them!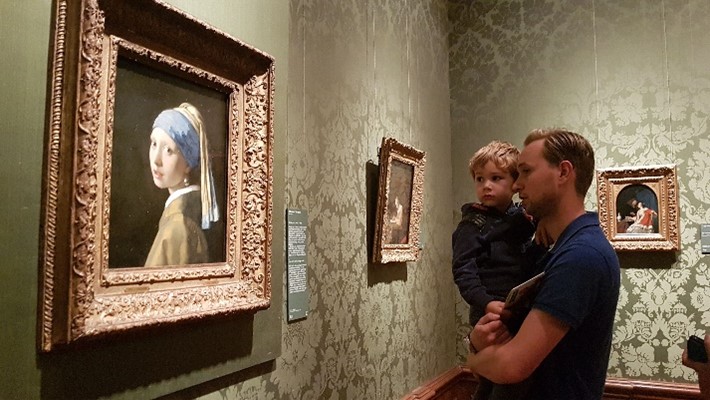 Rick van Egmond
In August, I took on the challenge at the Leiden Law School. In collaboration with the JPAO, will we be shaping the Leiden Law Academy. I used to work at the Academy Building, so, for some of you, I might be a familiar face because of the many conferences and events I helped organising.
It remains a privilege to be able to visit so many wonderful locations of the University. Not only because it contributes to the experience, but also because it is even more of a motivation to continue to exceed expectations. I am really looking forward to all future collaborations.
I live in the idyllic Roelofarendsveen with my family where we put the SUP in the water on a regular basis. Here, my son is the perfect excuse for yet another Lego set. And on sunny days we love to go to the beach, the park or out into the woods.