A quick call with Marjolijn Clarebach about Healthy University Week
Marjolijn joined Leiden University in June as Policy Adviser on Healthy University and Staff Absence. She is passionate about healthy living and is pleased to be able to draw on this in her work. She is currently hard at work on the preparations for Healthy University Week, which will be from 31 October to 4 November.
Healthy University Week is coming up again. Marjolijn, could you explain what Healthy University Week is?
'Healthy University Week is a week full of activities focusing on vitality. These aren't just the "standard" activities you might associate with vitality, such as a healthy diet and getting enough sleep, but we are also looking at current developments: which aspects of vitality do we need to focus on right now? We're using the Personnel Monitor for this, for instance, to see what issues staff are facing. This year we are devoting a lot of attention to work pressure and work-related stress. We are giving a workshop, for instance, that focuses on spotting the signs of imbalance. What do you notice when you start to feel out of kilter? And what can you do about it?'
That's great that attention is being paid to this. And what about the other activities? Could you tell us a bit about them?
'We've got various sports workshops, such as boxing, and have yoga and mindfulness too. There's also a webinar by Professor Hanno Pijl about what nutrition does to your body. And groups of students from the Master's in Health Psychology are developing workshops, one of which is about sleep.'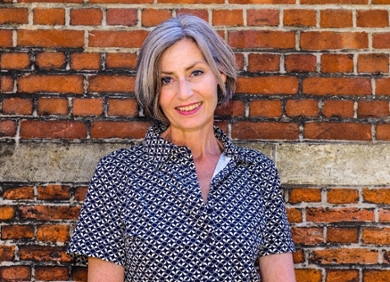 How do you plan to continue once the week is over?
'We're developing a calendar of vitality-related activities. Based on these themes we'll be carrying out activities and projects that boost vitality. We'll be looking to tie in with sustainability, for example, and will be using fantastic HRM tools like the workplace stress toolkit. We are going to do our very best to ensure that staff receive the information they need.'
Do you have any last tips for your colleagues?
'Join in Healthy University Week of course! It's great fun as well and makes a nice change from your usual work. We know everyone's really busy but we hope to provide some inspiration to you all. It's at different locations: there's loads to do in Leiden and The Hague.'
Text: Nynke Smits
Photo: Jos Zwaan via Unsplash