New education director for LST: 'I want to guard the quality of this unique programme'
Marco van Eijk is the new Educational Director of the Bachelor's Life Science and Technology (LST). Since 1 September he has been responsible for ensuring the quality of the programme. 'LST is a unique programme and everyone has to keep working hard for that. That is my main task.'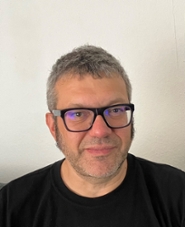 Maintaining the quality of the programme. It's a simple goal, according to Van Eijk, but still quite a challenge because of the unique nature of the programme. 'LST is divided between the TU Delft and Leiden University, with TU Delft as the lead institution. That makes our programme unique, but it also comes with certain challenges and responsibilities. You're dealing with two locations, two organisations, and two different ways of managing. And I also have to maintain a good balance in the ratio Delft-Leiden.'
A science foundation with many career choices
LST students take, roughly speaking, biology courses in Leiden and technology courses in Delft. 'A look into both kitchens,' Van Eijk says. 'The students learn about both fields and can later do both academic research or work in the industry. That freedom of choice is the strength of this programme.'
'At LST, you get a great beta foundation for understanding all the complicated processes.'
Van Eijk himself once studied Medical Biology in Utrecht. 'LST did not yet exist, but there are many interfaces with the Life Science aspect of the programme. Especially the first year. During that you get basic subjects, such as physics and chemistry, mathematics and statistics. You get a great beta foundation for understanding all the complicated processes in the field later on.'
How to keep quality high
The LST programme is doing well with a steady yearly intake of about 200 first-year students. And of course, Van Eijk wants to keep it that way. 'I haven't been in the job for a month yet, so it is difficult to assess what I want to focus on. My main task is to ensure the quality of the programme. I am constantly monitoring whether everything is going well: how are the courses going? If someone retires, I have to replace them in time. As Educational Director, you are involved in all processes, from policy to providing information. And that, of course, for both Delft and Leiden.'
It is also important that everything stays up to date: 'The field continues to develop and we must not fall behind.' Van Eijk laughs: 'All in all, it's an interesting amount of things that are thrown at you from all different directions. Fortunately, I don't do it all by myself. You need a team, with BSc coordinators, study advisors and support staff. And, of course, we can't do this without teachers and good interaction between ourselves. Otherwise, you won't succeed.'
Keeping in touch with students
Van Eijk taught as many as five courses, so he was well-known to students. Now that there is less time for teaching and he is no longer on the programme committee, he has to find that contact in another way. 'I go by invitation to the meeting of the programme committee and I will possibly build in a special contact moment with small groups of students. Students know how to reach me for the really crucial things. We have a strong team with student advisors and other people involved in the ins and outs of the programme. But at the moment I fortunately still know all the students by face.'
Marco's dillemas
Leiden or Delft?
'Politically I can't make that choice, of course. On the contrary, I have to ensure that our education remains in balance: 50% Delft and 50% Leiden.'

Fundamental or applied?
'Whew, that's also a tricky one, because you can't have one without the other. You need fundamental research to be able to apply something later. For example, we make all kinds of chemical compounds here. It's fantastic if these are ultimately really used to make people better.'
Biology or technology
'As a medical biologist, I could hardly choose anything else but biology. With the additional comment that a finding in biology and, for example, scaling up the production of a protein beautifully demonstrates the synergy between the two fields.'
Business or academia?
'I have done both, but still like the academy best. In the academy, you can fall in love with your project. You can't do that in a company, which is very business-like with targets and time limits. Academic research remains fantastic.'
Research or teaching?
'I think both are fantastic and very relevant. I ended up teaching because it came my way. And then went full steam ahead with it. I am glad that we are working harder and harder on good education and that there are now also career opportunities there. Without good education, you can't produce good researchers either.'
Lab or computer?
'Lab work! But I don't have time for that now, unfortunately. During the programme we also do a lot of teaching in the lab. That makes lab work very visible, and we see many students return during their bachelor's or master's internships. A nice way to keep in touch.