Germaine Rekwest to support Curaçao minister on tax treaty policy
Minister Silvania of Curaçao has announced that Germaine Rekwest, who was awarded a PhD from Leiden University in September, will support him on treaty policy for Curaçao. The minister announced this in his travel report.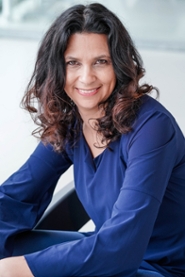 Javier Silvania is the Curaçao Minister of Finance. He attended Rekwest's PhD defence ceremony on Wednesday 28 September 2022.
For her thesis, Rekwest researched Curaçao's (lack of) tax treaty network. The country, despite treaty negotiations with several countries, does not have a tax treaty network. Little attention has been paid to the underlying reasons so far, though a tax treaty network is important for the economy of Curaçao.
The aim of this research was not to arrive at substantive recommendations regarding a treaty policy or model treaty, but rather the preconditions for building a tax treaty network. The policy conditions for building a tax treaty network were presented in the form of a consideration framework. Bottlenecks were identified through literature review and interviews with treaty negotiators.

The PhD research of Germaine Rekwest was supervised by Professor P. Kavelaars (Erasmus University Rotterdam) and Professor I. Mosquera Valderrama (Leiden University). Her PhD thesis can be accessed in the Leiden Repository via the following link https://hdl.handle.net/1887/3464675.