Jan Willem Erisman appointed chair of Scientific Climate Council
The Council of Ministers has appointed Jan Willem Erisman, Professor of Environment and Sustainability at Leiden University, as chair of the new Scientific Climate Council (WKR) from 1 March. This council will advise the government on climate policy.
The WKR is an independent, scientific body that provides solicited and unsolicited advice, based on independent scientific knowledge, to the government or parliament on the climate policy to be pursued. Establishing the WKR is an agreement from the coalition agreement. The WKR is multidisciplinary and will comprise ten members, including the chairman. The other nine members will be recruited in the coming months.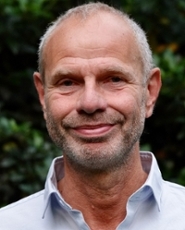 With both hands
Erisman is Professor of Environment and Sustainability at the Institute of Environmental Sciences (CML) at Leiden University. He will continue in that role but will seize this new opportunity with both hands: 'The climate challenge is large, complex and linked to other policy challenges, such as protecting biodiversity and promoting social welfare. It is important to draw up a policy for this that works well in the long term and has broad support from society. That is why it is essential to provide the best possible advice on that policy from all scientific disciplines. I am happy to take on this challenge with a new multidisciplinary council.'
Delighted
Hester Bijl, the Rector Magnificus of Leiden University, is delighted with the appointment. 'Sustainability and climate are high on our agenda, and we want our research and teaching to contribute to society, so it is wonderful for one of our researchers to take on a role like this.'
Essential link
Rob Jetten, Minister for Climate and Energy, nominated Erisman for the role. 'Science forms the basis of climate policy. I therefore think it essential to strengthen the links between policymakers and academia. The WKR will play an important role in this by translating scientific insights into concrete recommendations for climate policy. I welcome Jan Willem Erisman's appointment and look forward to the Council's first recommendations.'
The first 'product' that the WKR will deliver is a recommendation for the Climate Plan to be published in 2024. This will contain a broad outline of Dutch climate policy for the next ten years. This recommendation is expected to be complete by the end of 2023.