Introducing: Sara de Wit
Sara de Wit has recently joined the Institute for History as an Assistant Professor in African Studies and will work on a new interdisciplinary research project to develop a humanities approach on Digital Health in Africa. Below, she introduces herself.
It is a great privilege for me to be back at Leiden University where my passion for African Studies once was sparked during my Research Master at the African Studies Centre. Now I am based at the Institute for History and I find it truly enriching to be part of a team in which diverse forms of expertise and knowledge of the African continent are valued and shared in innovative and creative ways.

My thinking in the field of African Studies has been deeply inspired by my fieldwork experiences in southeast Madagascar, the Bamenda Grassfields in Anglophone Cameroon and Maasailand in northern Tanzania. By carrying out multi-sited and ethnographic research, I have explored how globally circulating development ideas and technologies, such as climate change and weather forecasts 'travel' to different African contexts, and what happens when different worlds of knowledge, expertise and experience meet. I have studied these broad themes at the intersection of anthropology, history and Science and Technology Studies, which has shaped me to become an undisciplined scholar.

During my first fieldwork in Madagascar, I became intrigued by the cultural notion of Fihavanana, which is the lifeblood of Malagasy culture that is expressed through forms of solidarity, familyhood, kinship, sharing and togetherness. It struck me as a beautiful mechanism, that in times of hardship, love and social ties within society become stronger.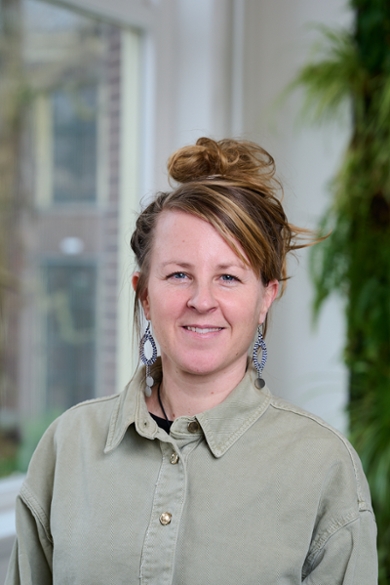 I found a very similar vital notion among the Maasai pastoralists in northern Tanzania, when I carried out 14 months of multi-sited ethnographic fieldwork for my PhD research (University of Cologne). My study explored the knowledge encounters around climate change between national meteorologists, climate policy makers and Maasai pastoralists. When asking the Maasai about their perceived changes in the climate, they invoked the notions of love and respect for each other as the primary cornerstone of Maasai cosmology. Love turned out to be an indispensable adaptation mechanism in times of drought and the most vital ingredient against climate change: if only we could include one chapter on Fihavanana and Maasai cosmology in the authoritative IPCC reports, it would be a great lesson for the world.

After my PhD, I had the privilege to join the University of Oxford as a postdoctoral researcher. Being part of an interdisciplinary research project 'Forecasts for Anticipatory Humanitarian Action' (FATHUM) project, I continued my journey to explore how different experts like meteorologists and humanitarians construct knowledge through weather forecasts to anticipate 'natural' disasters, and how these weather forecasts were locally perceived and received. Similar lessons emerged: without understanding histories of humanitarian interventions and local ways of anticipating natural hazards in the past, such projects are doomed to fail. Yet, history as a discipline is largely absent in the field of development and humanitarianism.

Through all these encounters, I have developed a commitment to make the humanities and social sciences more visible in fields that are highly dominated by natural sciences epistemologies. When I started to work on climate change, it was still largely considered to be a field that was only to be studied by the natural sciences. Now policy makers and scientists are beginning to realise that to tackle a seemingly atmospheric phenomenon, we need the tools from the human and social sciences. I see a similar road and challenge for my new project on digital health in Africa: where are the humanities?