Doggerland shortlisted for the annual EAA Book Prize
The popular-science book 'Doggerland. Lost World under the North Sea' has been nominated for the EAA Book Prize 2023, awarded annually by the European Association of Archaeologists. At the moment, the book is among 10 publications shortlisted for the prize, with the winner being announced in August this year at the EAA Annual Meeting in Belfast.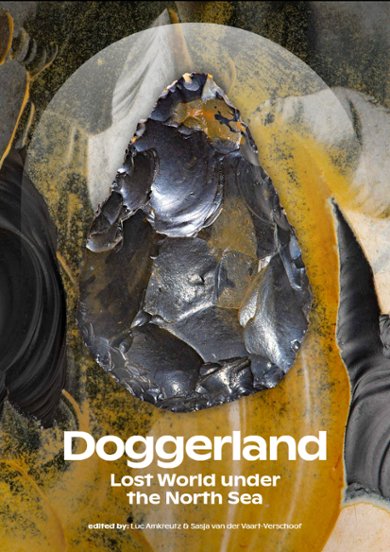 Bridging the gap
'Doggerland. Lost World under the North Sea', coedited by Luc Amkreutz, a Professor by Special Appointment at the Faculty of Archaeology, is a book that introduces its readers to Doggerland, a unique archaeological site. As the area is now submerged beneath the North Sea, there are many unknowns, but the book offers a glance into the life there was before the rising sea levels claimed it.
The special character of the book is in its bridging of the gap that exists between science and the public, making it a great contender for the prize. 'There is much common ground between hardcore science and public interest, and it underlines the important role played by citizen scientists, in this case, beachcombers and amateur archaeologists and palaeontologists, who, in fact, made all the important discoveries', Amkreutz explains.
Relevant today
It is also important to note that the rising sea levels and the faith of Doggerland might remind us of the struggles of the modern world which makes this book as relevant read as ever. 'I also think that the topic tunes into the big challenge of the Anthropocene, global warming and climate change and the perspectives the past offers on this. Fingers crossed for the final round', concludes Amkreutz.