Lennart Kruijer wins Praemium Erasmianum Dissertation Prize with thesis on ancient Commagene
The prestigious Praemium Erasmianum Dissertation Prize is annually awarded to the five best dissertations published in the year before in the fields of Humanities, Social sciences and Law. During a festive ceremony in Utrecht Lennart Kruijer received the award from the hands of professor Bas ter Haar Romeny. The jury praises Kruijer's dissertation for its 'originality and innovative power' as well as its 'clear and accessible style'.
Original and interdisciplinary
The award focuses on dissertations that stand out due to their international significance and case-transcending treatment of the subject. 'It was always my hope,' Lennart Kruijer explains, 'that my dissertation would be of interest for archaeologists as well as scholars in the humanities and social sciences, adding historical depth to contemporary debates about globalization and post-humanism.'
Indeed, the jury lauded the dissertation for its relevancy. 'His contribution to the international debate on culture and identity in the Middle East during the Hellenistic period lies not only in the reconstruction of the palace complex at Samosata. Kruijer places his clever reconstruction beautifully into the cultural history of the Hellenistic era. It is important for anyone studying this period and for anyone interested in contact between cultures.'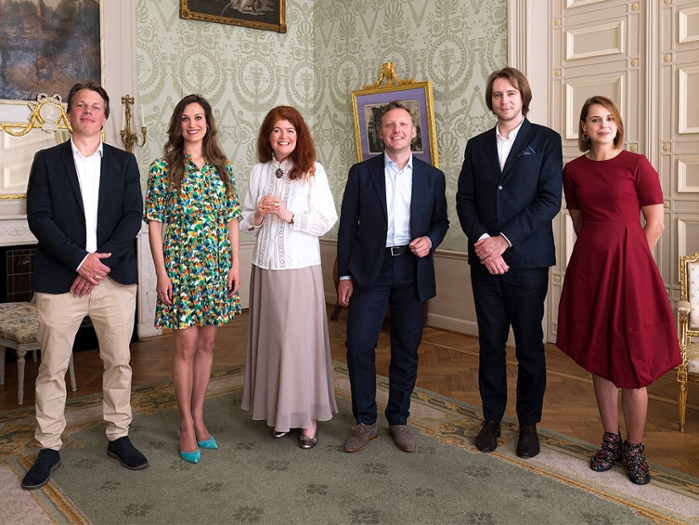 Complete surprise
The nomination happened behind Kruijer's back. 'It was a complete surprise to hear about the nomination. Naturally, I am very honored and grateful to the foundation for receiving this prize; it serves as a great motivation for my future research plans. My thesis could not have been written without the inspiring research atmosphere in the research group of Mediterranean Archaeology at Leiden. On top of that, I feel very fortunate to have been part of the VICI project Innovating Objects and to have had a teaching job at the faculty in the final year of my PhD'.
Currently, Kruijer has a postdoctoral fellowship at the ANAMED Institute of Koç University in Istanbul. 'In September I will start working as a lecturer in Material and Visual Culture of Hellenistic West Asia at the department of Ancient History and Classics at the University of Exeter.'
Awards
The previous Leiden archaeologist to receive the Praemium Erasmianum Dissertation Prize was David Fontijn, who, sadly, recently passed away. In 2003 he received the award for his dissertation titled Sacrificial Landscapes. Cultural biographies of persons, objects and 'natural' places in the Bronze Age of the southern Netherlands, c.2300-600 BC. David Fontijn, coincidentally, was one of the members of the PhD defense committee of Lennart Kruijer's winning dissertation.