Octogenarian underground poets, political language turned on its head, and more: unofficial poetry from China in Digital Collections
Over 30.000 pages of new material have been added to the online collection of unofficial poetry publications from China in the Leiden Digital Collections. Produced outside the system, these journals and books are hugely influential yet very hard to find. To address this paradox, Leiden University Libraries (UBL) is making its unique collection of this material freely accessible online.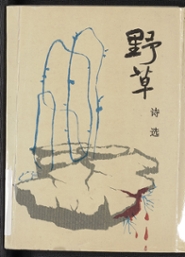 This year's upgrade includes well over two hundred individual items: journal issues, individual collections, and multiple-author anthologies. It contains monumental works by octogenarians Huang Xiang and Ya Mo, key players in the underground poetry scene in Guizhou province ever since the 1960s. Their writing sits alongside the anthology Wild Grass Poetry (Yecao shixuan) by Chen Mo, Sun Lu and others, who hail from Sichuan province—and who also began to write in a 1960s underground scene. Many people know about the Beijing undergound (and this upgrade has beautiful specimens of the early work of Beijing authors such as Mang Ke, Bei Dao, Jiang He, and Duoduo) but China is bigger than Beijing.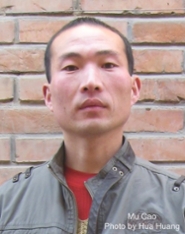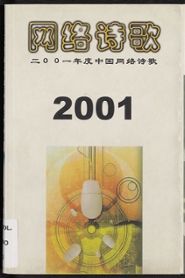 Comrade Poetry
In an inspirational appropriation of political language, the Chinese word for "comrade" (tongzhi) has also meant "gay" or "queer" for the last several decades. "Comrade poetry" is what it says on the inside cover of the 2001 Internet Poetry anthology edited by Mu Cao, China's first openly gay poet. By no means all of the poetry in this volume qualifies as gay or queer, but it sounds a note of subversion and transgression throughout. And linkage to the LGBTQ community is visible in the list of websites at the end of the book. Most if not all are long gone, but who knows what the Wayback Machine may have salvaged.
New workers
Another highlight in this upgrade is a recent set of issues of New Worker Literature (Xin gongren wenxue), published by an NGO known as the Migrant Workers Home (Gongyou zhi jia) in Picun, near Beijing. The "new workers" are mostly rural-to-urban migrant workers, who live precarious lives marked by hardship and insecurity in postsocialist China. The Home works for their emancipation in society through what they call "cultural education," with an activist folk-rock band as its calling card and a literature group that has helped many workers become published authors.
Hopefully these snippets can convey a sense of the richness and diversity of the material. The collection is steadily becoming an online archive of a unique cultural tradition of our time that foregrounds the entanglement of social experience and aesthetics.
Use and support
The digital collection of unofficial poetry from China at the UBL is used by readers and researchers around the world. Their interest confirms the importance of safeguarding this precious material and making it widely accessible. This is made possible by the long-standing support of Chinese poets and editors, by the generosity of Dr. Freerk Heule, whose financial support has enabled the project to truly take off, and by fruitful collaboration with the Fudan University library in Shanghai.
About Digital Collections
UBL makes digitised and born-digital materials available through Digital Collections. The Digital Collections platform has a wide range of functionalities, like a full-text search function for printed works, a powerful zoom function, and high-definition image downloads. Searches can easily be focused and refined and a connection to the library catalogue is readily available. Every collection has its own collection page for easy access but different collections can be searched simultaneously. A persistent link is provided for every digital source record, to facilitate reliable reference in print and online. Many materials in Digital Collections are published under a CC-BY license and hence freely usable and alterable for every user. UBL continues to add new materials to Digital Collections. Much of this material is accessible through the Leiden IIIF Advanced Viewer. We invite new users to view our instruction videos to optimise their experience.