Fleeing tapestry makers picked up the thread again in Gouda
In the sixteenth century, many Protestants fled to the Northern Netherlands to avoid Spanish oppression in the south. This exodus included tapestry makers from Oudenaarde who eventually settled in Gouda. Professor by Special Appointment Yvonne Bleyerveld and researcher Jos Beerens have been awarded an NWO Museum grant to find out how this group managed to rebuild its empire.
It is common knowledge that artists and artisans left in large numbers for the North in the second half of the sixteenth century, but how such a community developed over time in a new environment has not previously been studied in detail. 'With this research, we want to find out how the tapestry makers revived their industry in a city that was unfamiliar to them,' says Beerens.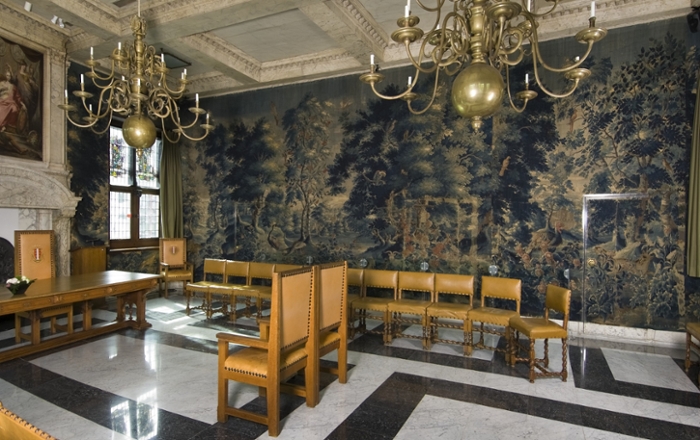 In high demand
By any measure, that was not easy. Tapestry production was costly and time-consuming. 'You needed someone to make the design, someone to dye the wool, someone to oversee the project and take care of sales, but also, of course, all the people weaving the tapestry,' Beerens says. That made it complicated to pick up the thread again.
Fortunately for the refugees, the labour-intensive tapestry industry was in high demand in cities in the Northern Netherlands. The arrival of a tapestry manufacturer brought dozens of jobs, and hence prosperity. Cities like Gouda were therefore more than willing to make large buildings available to tapestry makers. These were plentiful, by the way, as monasteries and churches were gathering dust after the independence from Spanish rule.
Another advantage was that several tapestry producers could set up shop in one city. 'Recent research has shown that Flemish makers worked together and so could spread the financial risk. Because all these people came together again in Gouda, we suspect they had established a similar network in the new town to restart the production process,' Beerens explains.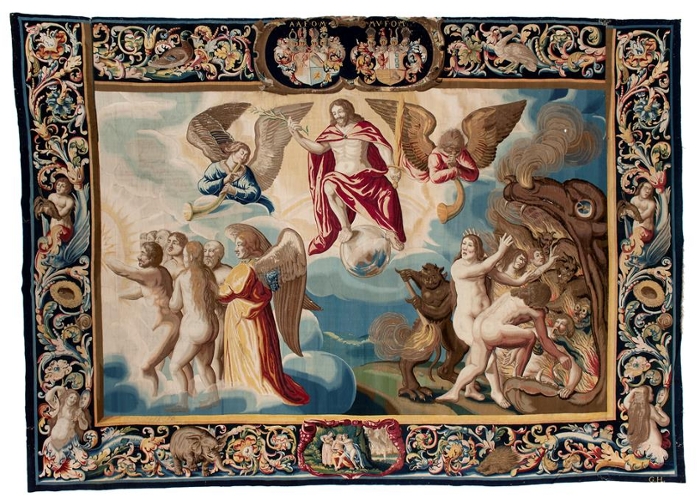 Wealth of information
While the research is about tapestry art, it also tells a story about immigration and the people who experienced it. 'The sources show how a new community was able to settle in a strange city and prosper there,' Beerens says. The researchers look in the sources not only at the leading figures of the time, but also at the individuals around them. These individuals are often not mentioned in 'important' sources such as notarial deeds, so they remained invisible for a long time.
That is until now, because there is also a wealth of information in baptismal registers and marriage certificates. Examining these sources reflects a better picture of the community at the time. 'The traditional image that many people have of that period is that women stayed at home to look after the household and children,' says Bleyerveld. 'In practice, that wasn't the case at all, as women were also active in all kinds of professions. For instance, widows often took over their late husband's business.'
Bleyerveld and Beerens aim with their research to get as close as possible to historical reality. 'Current history is a fragmented story in which often all the attention was focused on the role of men,' Bleyerveld explains. 'But to map this community properly, you need to have a full picture of who these people were. That can only be done by also giving underexposed groups a place in the historiography.'
NWO's Museum Grants programme makes it possible to conduct research in one of the more than 400 museums in the Netherlands. The research is a collaboration between a museum expert and a university researcher. The research of Professor by Special Appointment Yvonne Bleyerveld and researcher Jos Beerens is conducted at the RKD - Netherlands Institute for Art History.