National Bee Count by Koos Biesmeijer receives Communication Initiative Award
The National Bee Count initiative of Professor Koos Biesmeijer (Naturalis/Leiden) and Vincent Kalkman (Naturalis) has received the NWO Communication Initiative Award. The jury praises the initiative, which manages to reach a very wide and diverse audience, while at the same time contributing to the protection of bees.  
National Bee Count is a project through which everybody in the Netherlands can take part in scientific research. By counting the different species of bees in their own garden for half an hour, they help researchers with important information.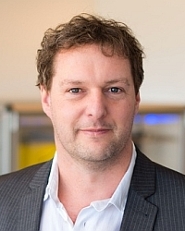 Jury full of praise 
According to the jury, this approach allows the researchers to bring an important and urgent subject – the biodiversity crisis – directly into the living rooms of all Dutch citizens. The jury is full of praise about the ease with which participants can take part in the research. 'With this initiative, the researchers are reaching a very wide and diverse public, which becomes acquainted with science and nature. Furthermore, the researchers have not only managed to increase the involvement of society in scientific research but they also call for the protection of bees and provide concrete tools to do so. The jury considers this project to be an excellent example of citizen science,' NWO's press release stated.
Award for Joost Batenburg  
Joost Batenburg was involved in an award-winning project as well. The diverse team Team Hugo de Groot's book chest has pooled their expertise to solve art-historical research questions. Their research led to a major breakthrough for the study of large cultural heritage objects made from wood. The jury was impressed by the scope of the team: 'They presented themselves well and know how to reach a wide audience with their research,' the press release said.
Communication Initiative Award
It's the second year that the Dutch Research Council (NWO) awards the Communication Initiative Award. This year, the award goes to two initiatives concerned with science communication: the National Bee Count and the Climate Helpdesk. With their projects, both teams have managed to reach a wider public in an innovative manner. Each project will receive € 10,000 intended for science communication.