Saxion students visit the Faculty of Archaeology
The end of January arrived together with welcome guests from Saxion University of Applied Sciences. As a part of their two-day-long visit to South Holland, almost 100 Saxion archaeology students visited our Faculty.
Rich programme
The Saxion students had an interesting and educative programme ahead of them, including a visit to the Archeon Museum Park in Alphen aan den Rijn, the National Museum of Antiquities in Leiden, and the Faculty of Archaeology in Leiden. The organisation of the visit to the Faculty was a joint venture of staff from both universities led by Femke Tomas, Richard Jansen, and Karien Wentink.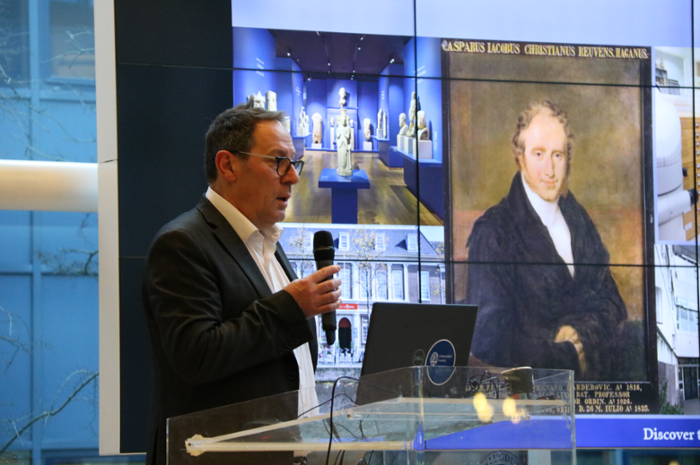 Getting the full picture
The students, more specifically freshmen, were at the beginning greeted by Dean Jan Kolen, who gave them a good overview of how the Faculty works and what it has to offer. Due to the large number of attendees, they were divided into four groups, so each attended one of the mini-lectures held by Letty ten Harkel, Arjan Louwen, Roos van Oosten, and Richard Jansen, who all presented a topic related to their research. Afterward, they could also hear more about the student's perspectives on studying and living in Leiden. Student ambassador Vera van Heel and an ex-Saxion student Max Sap were there to share their experiences and answer all the questions. To get a complete picture of the Faculty, the Saxion students also went on a short tour of the facilities, specifically Osteoarchaeology, Zooarchaeology, Archaeobotany, and Material Culture laboratories, where professors and laboratory assistants greeted them and introduced them to their work.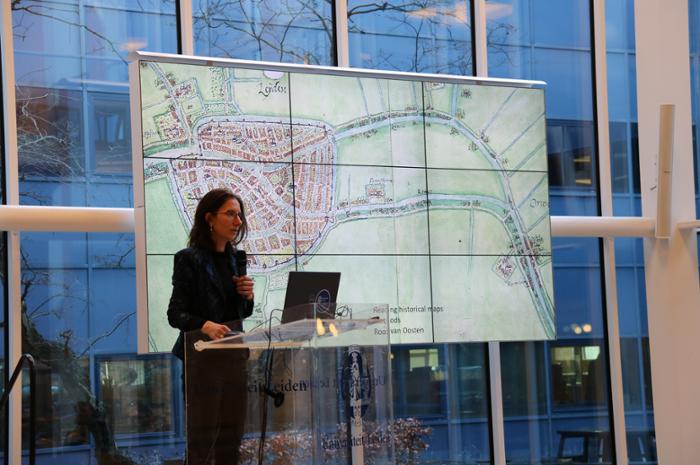 Positive feedback
Hopefully, our guests got a good impression of the Faculty during their stay. As far as we could see and hear it was so, therefore, we hope to see them soon again as visitors, students, or researchers.