Archaeologist Nathalie Brusgaard investigates human-animal relations as Assistant Professor
Dr Nathalie Brusgaard both studied and finished her PhD at the Faculty of Archaeology in Leiden. After a few years spreading her wings, she is now back. As the new Assistant Professor in the World Archaeology department, she will continue her research on the relationship between prehistoric humans and the wild and domestic animals they shared their world with.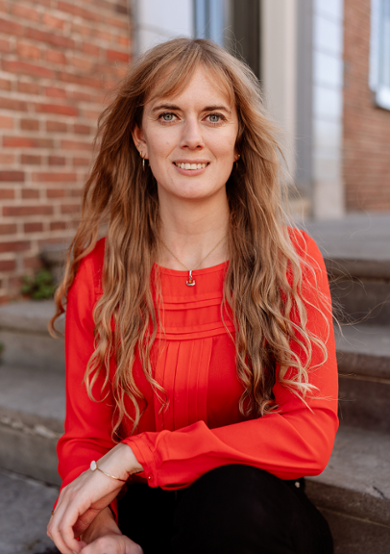 Social significance of cattle
You could say that Brusgaard's career came full circle. 'I studied at the Faculty of Archaeology, both my Bachelor's as well as my Research Master's,' she explains. 'My RMA focused on the social significance of cattle in the northwestern European Bronze Age. For my ensuing PhD research, I jumped to a different region: the Black Desert of Jordan. There was an overlap with my previous studies, however, for I explored the relationship between humans and animals.'
As a zooarchaeologist, Brusgaard worked at several institutions after finishing her PhD. Her most recent position was at Aarhus University in Denmark. 'Here I am investigating the relationship between humans and beavers in northern Europe, and how this was affected by humans adopting farming, which may have led to competition in land-use. I am currently wrapping this up to head to Leiden in October.' Brusgaard's research interest can be applied to any period and any region in the world.
Multi-species relationships
In Leiden, she will focus specifically on the Mesolithic and Neolithic periods. 'This was when the emergence of farming had a lasting impact on human-animal relations. In particular I would like to investigate multi-species relationships. How are all these different animals and the humans themselves intertwined.' Farmers with livestock probably had a different attitude towards wolves than hunter-gatherers, for example, because wolves would have formed a threat to their cattle and sheep. 'This has relevancy in current debates. We as archaeologists can contribute to this as well.'
Brusgaard will be teaching courses on European prehistory as well, looking at everything from Neolithic to Iron Age. 'This will be complementing the expertise that already exists at the Faculty of Archaeology.' She states. 'Furthermore I will be sitting at the intersection of World Archaeology and Zooarchaeology, as well as isotope analysis. I enjoy this, working with a variety of people of different expertise.'
New perspectives
Her long term goal is to give shape to a large research project. 'I would like to use the Marie Curie project on beavers as groundwork to expand upon. The emergence of farming had an impact on more than beavers alone. We can also then use this to get some perspective on modern day debates. By looking back in time we can get different perspectives.'