Network on Greek Sanctuaries Leads to New Perspectives on Antiquity
A group of experts on ancient Greek religious practices has joined forces in the form of the HIERON network. In a grassroots fashion, they decided to host frequent get-togethers in order to share experiences, research ideas, and interdisciplinary views. Leiden archaeologist Michael Kerschner was one of the network's six founding members. 'We exchange our current research once a month.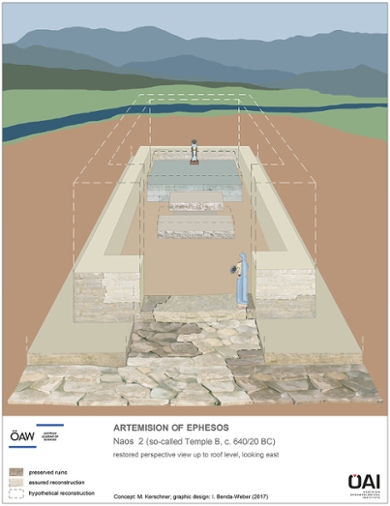 Interdisciplinary endeavor
Studying the past is an interdisciplinary endeavor. Investigating sanctuaries and religious behavior is no exception to this rule, as is testified by Dr Michael Kerschner, who attempts to reconstruct religious activities by ancient Greeks. 'Archaeological evidence, of course, takes center stage. But there are many religious processes that cannot be seen in the archaeological remains. Written sources tell us about singing and dancing activities, for example.'
The network allows him to informally discuss his ideas with experts hailing from different disciplines. 'When you go to a conference, you present your research in a formal way. But what to do with vague ideas or crazy research angles? Where do you discuss those?' The network functions as an informal sounding board for topics like these.
Thematic meetings
Steadily, the network's success is leading to modest expansion, while maintaining the informal character. 'We are now bringing students into the network and are organising thematic meetings. PhD candidates writing on the topic of Greek sanctuaries are welcome to present their research, having the opportunity to get broader feedback.'
An example of the network's effectiveness is their last meeting on Asclepios, the Greek god of healing. 'The picture that came forth from this meeting is that the religious activities surrounding Asclepios are much more varied than presented in the handbooks.' This is where ongoing, instead of finished, research, can already help students and PhD candidates plot their course in their own projects.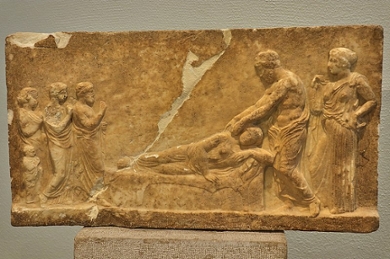 Funding opportunities
Kerschner sees a bright future ahead for the network. 'We will keep organising informal meetings with the small founders group, as well as larger, formal meetings with students and PhD candidates. Ultimately, we want to apply for European Union level funding. The chances for success are higher when we apply for bigger grants together.'
About the HIERON network
The HIERON Network for the Study of Greek Sanctuaries was founded by six experts from six different European institutions, in close collaboration with Oikos.
Floris van den Eijnde, Utrecht University
Christina Wiliamson, University of Groningen
Michael Kerschner, Leiden University
Judith Barringer, University of Edinburgh
Gunnel Ekroth, Uppsala University
Holger Baitinger, Römisch-Germanisches Zentralmuseum, Mainz
See the HIERON website for more information.