Leiden Archaeology Field School 2022 has begun in Oss
With the start of June, the annual Leiden Archaeology Field School has begun. Like last year, the Field School takes place in Oss. Every week, a group of 25 first year students gets to learn the ins and outs of a professional excavation.
Excavation skills
The excavation in Oss is run by Archol, in collaboration with Faculty staff. Over the past week, 25 students have worked hard on acquiring and improving their basic excavation skills, which involved cleaning, analysing and documenting profile sections, coring, skimming and documenting levels, and studying features by making cross-sections.
Of course, the students had been well prepared for this. After having been trained in basic documentation and measuring skills in our Faculty Building and in the Matilo park in Leiden during the past month, it was now time for them to be part of a real archaeological excavation.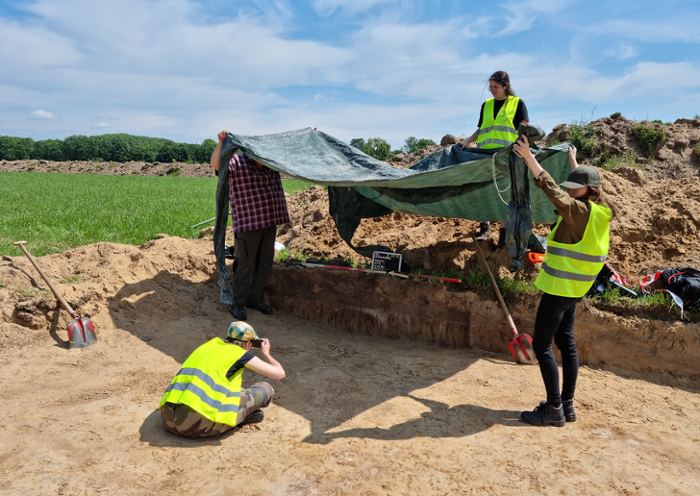 Excursions
The evenings featured more archaeological activities, like excursions to the Chieftains grave monument, the Zevenbergen barrow landscape, and the 'Over de Maas' project, and of course, for writing detailed daily reports.
The Field School will run for the full month of June, receiving a new group of first year's students every week.