Archaeologist Everest Gromoll wins LUF Thesis Prize with groundbreaking research on human responses to climatic shifts
On Saturday, February 11, 2023, at the Dies for Alumni event, archaeology alumni Everest Gromoll was awarded the LUF Thesis Prize. His thesis, titled 'Neolithizers by Nurture', explores parallels between the only two comparable climatic shifts in the history of modern humans: that of the one 12,000 years ago, and the one we are currently living through.
Comparable shifts
At the core of the winning thesis is an exploration of parallels between the only two comparable climatic shifts in the history of Homo sapiens: that of the Pleistocene into the Holocene, about 12,000 years ago, and that of the present day, from the Holocene into a new, "man-made" climate regime that scientists commonly refer to now as the "Anthropocene".
'Not by coincidence, both periods seem tied to the beginnings of massive changes in the way that humans feed themselves, with Early Holocene communities developing the first agricultural communities, and our own societies racing to reform food systems as part of a global climate response.' Everest states.
'Through a series of analogies, I set out to throw these two phenomena into sharp juxtaposition: What is different this time around, and just as importantly, what is the same? This offered an opportunity to view our own efforts at food system reform from afar; to cut through the cognitive biases that are an inevitable part of living through a period of such tremendous change.
Challenges in food production
Everest's thesis has the potential to be highly relevant to society. 'Challenges in food production are absolutely central to climate reform and social equity,' Everest explains. 'However, rather than being hindered by technological challenges, reform has largely stumbled on "soft barriers": skepticism, polarization, cognitive bias, and the narratives we build about where we came from, and therefore what our futures must be.'
Realising potentials
Tremendous interest has been building in historical disciplines to contribute practically to addressing climate challenges. 'As someone who works on both sustainable agriculture and archaeology, it was clear to me that historical researchers have incredible, systemic insights to offer the world of climate governance and business, and vice versa. It was also clear to me that this potential could only be realised if deliberate steps were taken to build bridges between these two groups.'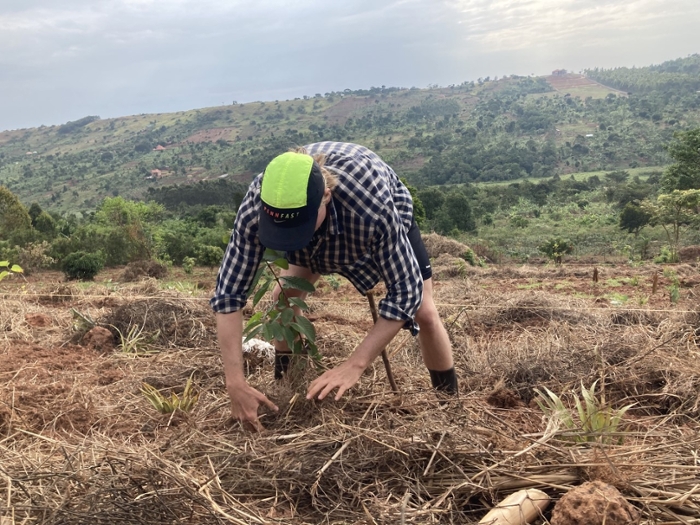 Co-creation
Thus, Everest's thesis was an attempt to begin not just a conversation - the often cited purpose of academic research - but also a process of entrepreneurship and co-creation. 'I am currently working hard to lay the groundwork for this process to continue - connecting researchers & venture-builders, and helping to build aligned communities - with the ultimate goal of creating self-sustaining networks that can serve as productive outlets for the incredible insights generated by historical researchers, particularly in the climate innovation sector. Solving long-term problems requires long-term thinking, and I feel strongly that this approach will play an important role in overcoming the systemic challenges of coming decades.'
Invitation
The jury lauded Everest's thesis for its interdisciplinary nature, combining archaeology, climate science, ecology, agronomics, and governance. They were also impressed by the thesis being an invitation to experts in other fields to explore what archaeology has to offer to climate reform, presented in practical terms and tailored to their immediate needs.