Cultural Anthropologist Peter Pels part of research team into colonial collections
The National Museum of World Cultures and the Free University Amsterdam acquired a subsidy for the research programme Pressing Matter: Ownership, Value and the Question of Colonial Heritage in Museums. This research project takes four years and is conducted by researchers from five academic institutions and five Dutch museums, in collaboration with international partners. Peter Pels, affiliated with the Institute of Cultural Anthropology of Leiden University, is one of the researchers. Together with Birgit Meyer (UU), he will lead the work package 'Heritage and the Question of Conversion'. They will focus on museum objects collected by Protestant and Catholic missionaries in West Papua and West Africa.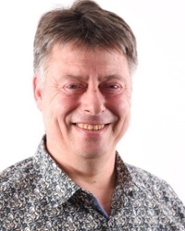 The aim of the research programme Pressing Matter is to interconnect theories of value and ownership with debates about the present uses of heritage by testing new theoretical models of value and ownership against case studies of collections acquired in colonial circumstances. The researchers will seek answers to social issues surrounding the collections. This is not only meant to study where objects come from and to whom they belong. The question the researchers wish to answer is: what meanings of these objects should we recognize today and how should we act upon them? The research project will start in the Spring of 2021 and will run until 2025. There are eight different working groups, each of which is studying its own component. The total project budget is 4.5 million euros, 3.5 million of which will be provided by the National Science Agenda.