Leiden students offer ideas on restoring an antique ship
How do you go about the sustainable restoration of a nineteenth-century ship without affecting its historical worth? Leiden University students from the master's programme in Industrial Ecology spent six months working on this question. We spoke to Hidde Boom (25) and Tycho Jongenelen (25), two of the four students who studied this.
You did this project for Leiden archaeologist Maikel Kuijpers. What appealed to you about the project?
Hidde: 'I'm someone who likes to sail, including on classic boats like the Hugo Grotius. I also studied Maritime Engineering at Delft University of Technology. You could say that sailing and marine life are my real passion.'
Tycho: 'I'm not a sailor myself, and don't really like water at all. What I really liked about this project is that it's such an old ship. How can you ensure that such an old boat retains its aesthetic value but is equipped with sustainable systems? You can't just install solar panels everywhere or cover the entire hull with insulation material. Modernising such a thing is quite a tough job!'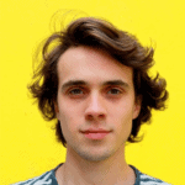 That sounds like quite a challenge. How did you tackle it?
Hidde: 'Our team was split into two. I mainly dealt with the technical side and Tycho with the social entrepreneurial one. We did this in collaboration with two fellow students, Maddy and Dennis. It was actually quite easy to approach the project from these two aspects, so we had very little overlap. A weekly online group meeting was enough to get us on the same page.'
Tycho: 'In fact, it all went very smoothly. There were hardly any stressful moments; I think almost none. We also had a schedule that we followed very carefully right from the beginning.'
So everything went smoothly?
Hidde: 'Well, we had the odd problem with the online interviews. Fortunately there were four of us, so it was easy for one of us to help out when another had trouble with the internet.'
Tycho: 'Yes, the internet was down at times, which was irritating. The current situation can be annoying from time to time, but it does have its advantages. I spent relatively more time on work and study than on social activities – although I wouldn't have gone mad even under normal circumstances. But work and study are an even bigger part of my life at the moment.'
So what is going to happen with your research now?
Hidde: 'Our research report includes recommendations about sustainable energy, water and propulsion systems. The foundation that is responsible for the restoration of the Hugo Grotius now has to decide which parts of our research they are going to use.'
Tycho: 'The restoration has only just begun. Eventually, the ship will be used for cultural and educational programmes for young people.'
The research into the sustainable restoration of the flat-bottomed clipper Hugo Grotius was provided by the Centre for Global Heritage and Development, part of the Leiden-Delft-Erasmus Universities partnership.
Text: Julian Vlasblom
Image: Hugo Grotius Foundation