LACDR PhD-Postdoc event - 12 October 2022
On October 12th, the LACDR PhD-Postdoc event will be organized in castle Oud Poelgeest.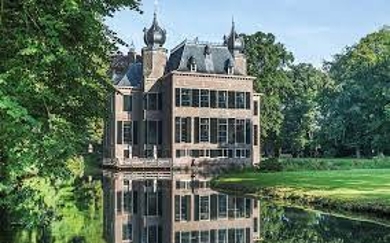 This event is meant for all PhD's and Postdocs of LACDR. It is an opportunity to get inspired by alumni about future career opportunities, to talk to a career coach and to network with colleagues from other divisions.
A variety of alumni from industry, start-up companies, social organizations and academia are invited. You can informally talk to them about their career path and get inspired about career possibilities.
Also career coaches of the department Learning & Development from the university are present. They can inform you about the options the university is offering.
This is a preliminary list of alumni/career coaches:
Cas van den Beld/ Manager HLA laboratorium, LUMC

Maarten de Zwart/ Senior program manager NWO

Tineke van Eijk-Berkers/ Clinical Research Associate, Medpace Netherlands B.V.

Bas Goulooze/ Consultant Pharmacometrician, LAP&P Consultants

Miranda van Beers/ Senior Scientist Analytical Development Bacterial Vaccines/ Janssen Vaccines & Prevention B.V.

Jos Jonkers/ Head of Division of Molecular Pathology at Netherlands Cancer institute (NKI)

Ron A.A. Mathôt/ Hospital pharmacist-clinical pharmacologist at AMC – UVA

Margreke Brill/ QPS Netherlands

Yvonne Dexel, Tineke Rutgers/ Career coach HRM Learning & Development

Ronald van der Geest/ CDO 3D-PharmXchange, Treeway (tentative)
Programme
15.00 Welcome / walk-in
15.15 Opening by prof. Hubertus Irth
15.30 'Market: get inspired by alumni and career coaches'
16.45 Break
17.15 Dinner buffet
Registration
The PhD-postdoc event is free of charge, however registration is obliged. Please register before 27th of September 2022 by filling in the registration form: click here
Attending the dinner is only allowed when participating the afternoon program also.
To avoid unnecessary costs for catering and dinner: registration = coming (or cancelation at least 2 days in advance)
We hope to see you all!
Kind regards,
Hubertus Irth,
Ivonne Koomen