Exhibition shows the 'beauty and power' of mathematics
In the 'Imaginary' exhibition, its curators show how society is made up of mathematics. From algorithms that save lives to ones that generate art. The exhibition is from 2 June to 25 July at Oude UB in Leiden.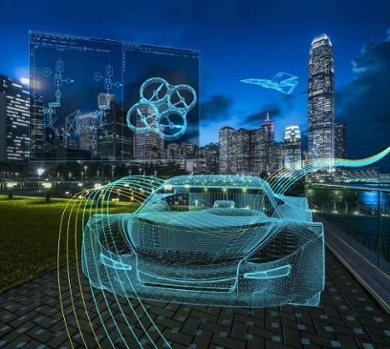 Mention maths and most people will think of that difficult subject that caused so many headaches at school. With the Imaginary travelling exhibition, the Dutch Platform for Mathematics wants to entice a wide audience into the wonderful world of numbers. 'There's a lot of invisible maths in more or less all of our daily lives,' says Professor Wil Schilders, director of the Dutch Platform for Mathematics. 'We've used appealing examples to reveal the beauty and power of mathematics.'
Maths saves lives
The exhibition shows a wide range of applications: crime fighting, economic models, sport, space travel, financial systems and not forgetting medicine and health care. 'Maths saves lives,' says Schilders. Quickly finding patterns is essential to drug development and smart algorithms make ambulances arrive faster. Posters, 3D objects and interactive touchscreens show how mathematical formulas can be used to build both artistic creations and 'digital twins', which can be used to design less-polluting cars, for example.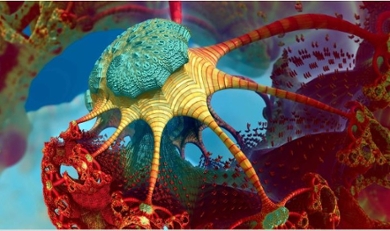 European City of Science
The exhibition is opening here because Leiden is the European City of Science this year. Imaginary can be seen in other Dutch and Flemish cities from this autumn. The participating universities are organising various activities to tie in with the exhibition in a 'mathematics month'. There will also be guided tours for schools. Getting young people interested in mathematics is a specific aim of the exhibition, Schilders explains. 'They are often unaware of the important role of mathematics in our society. Hopefully, that will have changed after a visit to our exhibition.'
Text: Linda van Putten