Martijn Nouwen in EU Scream podcast about mass deletion of European Commission emails
In the podcast EU Scream, a non-for-profit organisation based in Brussels, Martijn Nouwen tells about his research into communications on European tax rulings.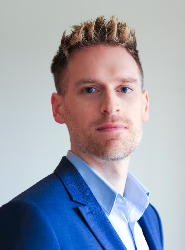 As a tax law academic, Assistant Professor Martijn Nouwen was looking for information about EU States that offer companies unusually low rates of tax. But he came up aganist an obstacle he hadn't foreseen: the mass deletion of documents. 'This is very interesting. This is about transparency and openess towards the public', Nouwen tells in the podcast (Nouwen starts at 1.42).
'I wanted to know: what is going in there about this topic? Why is the Netherlands now publishing summaries of tax rulings and why is Germany still reluctant to do that? So, an approach would be to disclose this kind of information, at least to ensure more public trust in tax rulings.'
Nouwen, who published last year about his findings, knew that European Commission officals attended meetings and corresponded with EU Members States about the tax deals. 'They should have the documents. I wanted to have their information about the publication of tax rulings. I did an initial request. They were more than happy to help me, but unfortunatley all the emails had been deleted.'
'I could almost not believe it. Within the whole Commission, all emails older than six months old were to be deleted. This is their practice. This is really bad for Europe.'