Professor Ann Skelton appointed as Children's Rights Chair at Leiden University
Leiden University's Executive Board has appointed South African Professor Ann Skelton as the new Chair of Children's Rights in a Sustainable World as of 1 October 2022.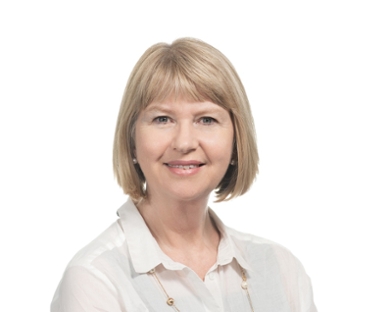 Leiden Law School is proud to announce that as of the 1 October 2022, Professor Ann Skelton will hold the parttime Chair of Children's Rights in a Sustainable World at Leiden University. In that capacity, she will join the Department of Child Law and (co-)lead Leiden University's academic and other activities in the field of international children's rights.
Professor Skelton is a renowned and leading international scholar and practitioner in international children's rights. She will combine her position in Leiden with her professorial position at the University of Pretoria and her membership of the United Nations Committee on the Rights of the Child. She will join forces with the UNICEF Chair in Children's Rights, participate in Leiden University's leading role as an international knowledge hub on children's rights and work closely with other colleagues in Leiden and The Hague, including the African Studies Centre.
Children's rights in Leiden
The discipline of children's rights occupies a unique position in Leiden since Leiden University is one of the few universities that offers children's rights as an academic field of study. For this reason, researchers, students and professionals from all over the world come to Leiden to participate in the English-taught Master of Laws Advanced Studies in International Children's Rights or engage with one of the other academic activities such as the Leiden Children's Rights Observatory.
Children's rights in Leiden
Professor Ann Skelton is very much looking forward to her new position at Leiden University: 'I am thrilled and honoured to be joining the team at the Leiden Law School. Being appointed part time in the Chair of Children's Rights in a Sustainable World, is a timely "next step" in the journey of my collaboration with Professsor Ton Liefaard and other valued colleagues. I look forward to coordinating the Advanced Masters and teaching students from around the globe.'
Privileged
Professor Joanne van der Leun, Dean of Leiden Law School: 'We feel very privileged that Professor Skelton brings her excellent scholarship, vast experience, and extensive networks, among others in Africa, to our law school and we are grateful to Leiden University's Executive Board and Board of Deans for supporting this appointment.'
Professor Ton Liefaard, UNICEF Chair in Children's Rights and Head of the Department of Child Law: 'With the appointment of Ann Skelton, we can continue to build and expand our activities in the field of children's rights, which not only serves research and education across the world, but also enables our Department, dedicated to children's rights and child law, to remain meaningful for the lives of children in the Netherlands and around the world.'