Lecture
CSPPR Lecture: The Power of 'Unpolitics'
Date

Thursday 9 March 2023

Time

Address

Room

3.46
Explaining the proliferation of new and disruptive politicians, parties and movements
Recent years have seen real turmoil in politics. The rise of populist and anti-establishment politics and politicians has unsettled observers of, and participants in politics. From Europe, the US, Latin America to Asia, anti-establishment figures have embedded themselves in power or as part and parcel of political competition.
One of the sources of this change is the appeal of 'unpolitics' as used by political actors to increase their support and drive their behaviour. We can see 'unpolitics' in the growth of conspiracy theories, polarization and in leaders with an appeal that looks quasi-religious in fervour. And we can see its power in creeping authoritarianism, in political violence and in challenges to democracy.
In this talk, the idea of 'unpolitics' is defined and presented as part of a wider puzzle to explain the proliferation of new and disruptive politicians, parties and movements across the world and to begin to help to explain the churn and chaos of contemporary politics.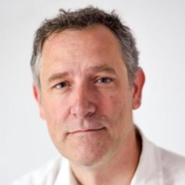 About the speaker
Paul Taggart is Professor of Politics at Sussex University. His focus is on comparative politics and his research focused primarily on populism and on Euroscepticism and more broadly on the domestic politics of European integration. He has published six books and numerous articles in these areas.