New Special Chair Bas Rietjens with focus on intelligence in conflict situations
Prof. dr. ir. Bas Rietjens of the Dutch Defense Academy (NLDA) has been appointed Professor by special appointment Intelligence in War and Conflict at Leiden University's Institute for Security and Global Affairs (ISGA). The appointment of Rietjens is the result of a more intensive collaboration between the Faculty Military Sciences of the NLDA and ISGA. They signed a covenant to this effect last year.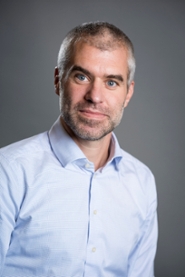 Rietjens's chair is unique: a similar chair uniting the field of intelligence studies and security, conflict, and peace studies does not exist in a Dutch or European context at this moment. Rietjens: 'With my appointment I hope to build bridges, stimulate exchange and initiate joint research and education projects. I would also like to pave the way for a broader embedding of intelligence studies into the academic debate on War & Peace studies.' The appointment is for 0.2 fte with a duration of five years.
The chair will specifically target the use of intelligence in present day situations of war and conflict. In conventional conflict situations, intelligence was often seen as a puzzle that needed to be solved. The American intelligence services, for instance, focussed a lot of energy and attention on solving these puzzles during the Cold War. Some examples of the questions they tried to answer: How many long distance missiles did the Soviet Union have? And how accurate are they? By answering these questions, the American intelligence services were able to solve the puzzle and asses Soviet threats.
Complexity requires a broader approach
Present day conflicts, however, have become far more complex. The challenges faced by the international community can, as a result, no longer be considered as puzzles simply waiting to be solved. They require a scientific multidisciplinary approach of intelligence with a high degree of cross-pollination between theory and practice.
The chair at ISGA will predominantly concentrate on intelligence organisations and their processes. An example is the study into the relationship between the intelligence producer and their clients, for instance military commanders. Or the study into current day hybrid threats. They have inherently been developed to cloud the distinction between peace and war. The annexation of the Crimea by Russia is a well-known example. Among other things the chair's research will focus on:
Operational intelligence experience of armed forces;

Strategic and early alerts;

The role of intelligence during UN peace missions;

Detection and notification of hybrid threats;

Collaboration between intelligence services;

Absorption of technologies within intelligence services.
Collaboration leads to enrichment
In 2021 the Faculty of Military Sciences at NLDA and Leiden University's ISGA signed a covenant. The signing marked the formal start of a more intensive collaboration in both education and research. Apart from joint educational and research programmes, PhD tracks are also being developed. The aim of the closer collaboration is a cross-pollination between the knowledge and the deployment of the armed forces. The exchange of expertise on the nature of present day conflicts and the awareness of the complexity of missions will enable both organisations to reinforce each other. Previously, this has been institutionalised by the appointment of Prof. dr. Frans Osinga as special Chair War Studies at ISGA.
Photo above: Mediacentrum Defensie
About Bas Rietjens
Prof. Dr. Bas Rietjens has worked in various positions at the Netherlands Defence Academy (NLDA) since 2006. Currently he is Professor of Intelligence & Security and combines that position with his appointment at ISGA. He has done extensive fieldwork in military exercises and operations (Afghanistan (ISAF), Mali (MINUSMA), Greece (FRONTEX)) and has published on these in international books and journals, including the International Journal of Intelligence & Counterintelligence, Intelligence & National Security, Human Relations, Armed Forces & Society, Disasters, and the International Journal of Public Administration. His main research focus is on intelligence during military operations, peacekeeping intelligence, hybrid threat warning, and future developments facing intelligence organizations.