Moving forward together with the personnel monitor: 'Make sure it's not just a one-off conversation'
If you want to stay fit, you have to go to the gym regularly, and – hopefully - cleaning our teeth is something we do at least twice a day. So, why shouldn't we keep on working on a safe and healthy work climate, HR Director Esther van Opstal asks in a conversation on where things stand now with the follow-up to the personnel monitor.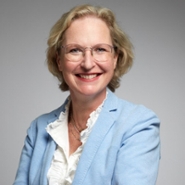 Hi Esther, six months have already gone by since the results of the personnel monitor were

published

. What's been done with the results in that time?
'A lot! I'm really proud of how colleagues have already been working on this in their own way. We've seen many great examples of how people have engaged as a team in conversations about the findings. We organised webinars at the beginning of the year to support managers with those conversations. The response was really enthusiastic and many team leaders are still using these tools today for their work. What I also think is great is that after the monitor, the scientific directors asked for some peer-to-peer discussions so that they could learn from each other.'
'We want our employees to feel committed to the university and to enjoy coming to work'
What is the next step?
'We've been discussing the monitor at every organisational level since January: as teams, institutes, expertise centres and faculties. The results have also been discussed several times with the employee participation bodies. In parallel, the Executive Board, together with the deans and HR, decided which topics we want to work on university-wide. Under the guise of "rather work out three themes well, than six by half", we chose welfare and social safety; onboarding for new employees - especially for international colleagues; and highlighting leadership. '
Why do these themes warrant priority?
'Because our aim is to be a healthy, engaged and learning community. We want to be an organisation in which people feel free to express themselves and everyone's views are heard. That makes paying attention to well-being, safety and workload extra important. And we need to provide good onboarding because we want our employees to feel committed to the university and to enjoy coming to work. There's a lot more we can do here, especially for international colleagues.'
And why is it important for someone to identify themselves clearly as a manager?
'Because these are the colleagues who actually get to see how things are going with well-being and work pressure within a team. HR staff can't keep their finger on the pulse to the same extent; it really has to happen in day-to-day contact. A lot of colleagues say things like, "But I'm not actually a manager as such, I just supervise a few people." We want our management staff to become more visible.'
'We can't talk about workload one day and then forget it for a year'
What will employees notice from these plans?
'In terms of well-being and social safety, one of the things we are doing is preparing a campaign. Plans are also being worked out to improve onboarding and prepare a new approach for managers. But if all goes well, what colleagues will notice in particular is that the conversation about these topics does not stop there. Ideally, it will become daily practice to talk to each other about topics such as well-being, employability and diversity. The most important thing is that we have to make sure it isn't just a one-off conversation.'
And what can employees do themselves?
'I'm probably repeating myself, but the key thing is to keep on talking to one another! A manager may take the initiative, but every employee has their own responsibility to keep the conversation alive and not look the other way. Apart from that, I think we could all be more proud of what is going well. And we have to realise that we can't do everything. So, set smaller, realistic goals together - and celebrate those successes.'
And finally, you have a viewing tip for colleagues. Tell us about that!
'I do! For me, the vision of management guru Simon Sinek is truly inspiring and recognisable. His message is that it's all about consistent behaviour. If you want to be healthy and fit, it makes no sense to suddenly eat only apples one day a year and exercise non-stop. You work on your relationship continuously and brush your teeth every day, and the same applies to well-being, employability and inclusion. No matter how difficult it is, you have to keep on trying to do something about it, one step at a time. We can't talk about workload one day and then forget it for a year.' The video in which Sinek explains his vision is something I can recommend to everyone!'
Text: Evelien Flink
Banner: Monique Shaw