Renewed Leiden Leadership Programme 'provides tools to make a difference'
The Leiden Leadership Programme is going to innovate. After 12 years, the honours track for master's students will get a new set-up. We asked two of those involved about the ins and outs of the new LLP. 'You learn what leadership style suits you and how to make an impact.'
The Leiden Leadership Programme (LLP) is an honours programme for master's students at Leiden University, TU Delft and Erasmus University. LLP students - in addition to their regular studies - spend a year gaining insight and knowledge about relevant leadership issues. In recent years there has also been the International Leiden Leadership Programme for international students. From now on, they will be able to apply for the LLP, which will largely be offered in English.
We ask Eline Bergijk, educational director of the Honours Academy, and Sandra Groeneveld, quartermaster of the LLP, what else we should know about the new Leiden Leadership Programme.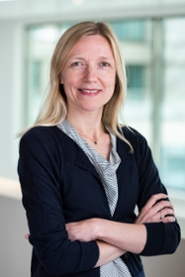 What is the philosophy behind the Leiden Leadership Programme?
Sandra: "At the university we often talk about social impact, but you have to do something to achieve that. In the new LLP, students are equipped with insights about leadership and the corresponding skills needed to make a difference in society."
Eline: "Participation in the LLP is successful if students are better equipped to guide both their personal development and the resolution of the complex challenges we face as a society."
Where did the idea to renew the LLP come from?
Sandra: "The LLP has been a successful programme for many years. The university would like to offer more students the opportunity to participate. With the new set-up, we can admit twice as many students. On top of that, several institutes of our university will contribute to the education. This will create a stronger link with the many disciplines we have in Leiden."
What will the new set-up look like?
Sandra: "Each student participates in four components. In the Leadership Essentials you get lectures from scientists and practitioners about leadership. In the Leadership Lab, you work in groups on a practical assignment and train your leadership skills, such as listening, negotiating and motivating. The labs are organised around three themes:
Sustainability & Climate

Equality & Inclusion

Healthy living & Well-being
Finally, you follow two short modules on a specific type of leadership, such as business leadership, inclusive leadership or adaptive leadership."
What is the biggest misconception about the LLP?
Eline: "That you should already have leadership skills at the start. At the LLP, you discover what ways of leading there are, what style suits your personality and how you can make an impact yourself."
Sandra: "That the LLP is mainly intended for students who want to become CEO of a large company. Of course the LLP is also about CEOs and political leaders. But it is mainly about how students can take leadership themselves, about their own lives and their own role in society."
For the students reading along: why should they apply?
Eline: "You get the chance to work in interdisciplinary teams on a real life leadership issue. In your future professional life, you will benefit greatly from having learned how to get people on board when initiating change. The LLP provides you with the tools so you can make a difference."
Sandra: "If you want to understand how leadership works, how one person can set something in motion or why big problems are not solved even though they are so urgent. If you want to learn how to give direction to your own professional life, as well as your environment. And if you want to be successful, but - above all - make the world a better place, the LLP is definitely made for you.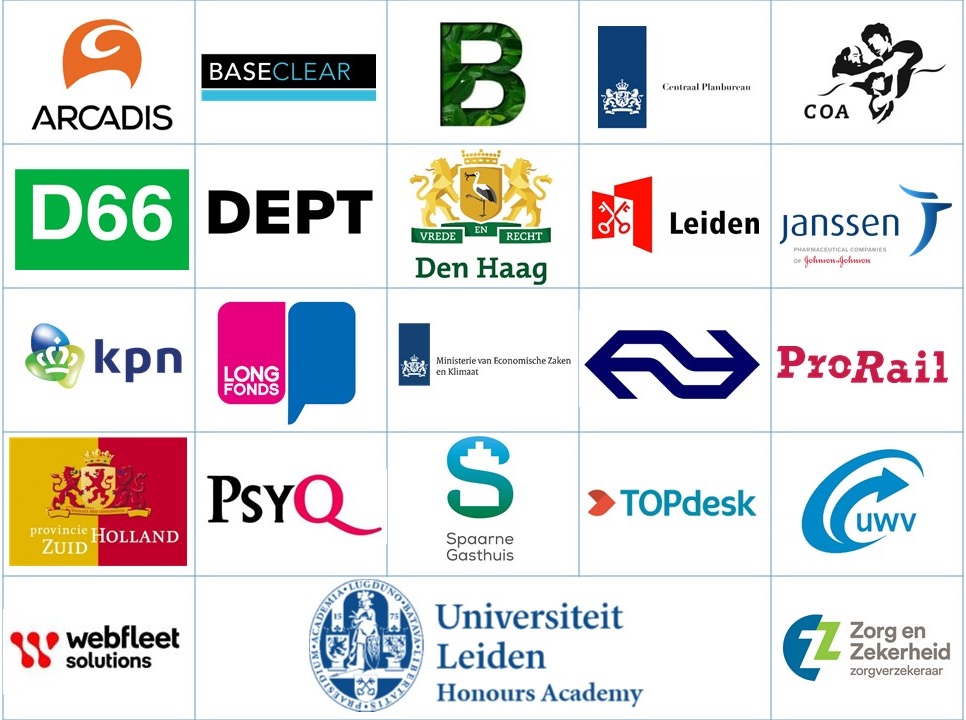 Practical assignment at partner organisations
The LLP wants students to get to know their talents and learn how to use them effectively for social or academic leadership. An essential part of this learning curve is the practical assignment at a partner organisation.
During this assignment, participants develop organisational sensitivity and apply their leadership skills. The partner organisations also get a lot out of the cooperation with the students. They appreciate the contact and the often refreshing results. This year, students are carrying out practical assignments at 22 partner organisations.
Text: Michiel Knoester