International students start a master's thanks to a LExS
This academic year 49 promising international students will start their master's degree here thanks to a Leiden University Excellence Scholarship (LExS). The students, all from outside the EU, were welcomed in a special ceremony on 5 September. Who are they?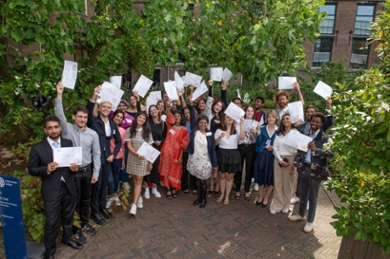 A diverse group of students from no fewer than 22 countries gather in the Academy Building on Monday 5 September. Today is the opening of the academic year and Hung-Wah Lam, Head of the International Relations Office, greets the international group warmly. They are all receiving a LExS for their excellent academic results and well-crafted letters of motivation. The scholarship covers some of the tuition fees and is the University's way to give talented students from outside the EU the chance to study in Leiden or The Hague. During the ceremony, Jeroen 't Hart, Director of Student and Educational Affairs, personally congratulated all the students and presented them with a certificate. The students come from all corners of the world and can't wait to start their master's. Two explain why.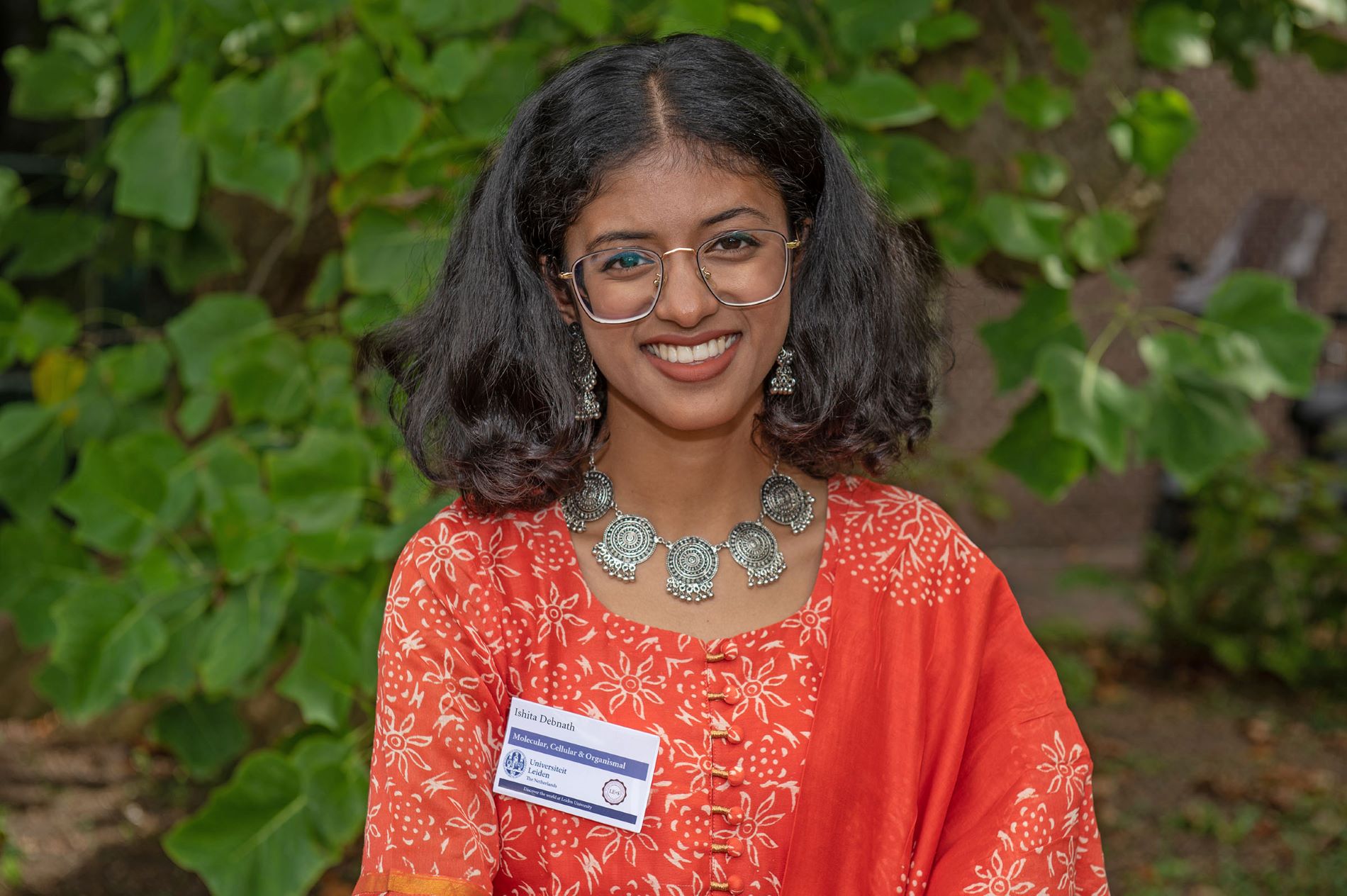 Ishita Debnath from India
This biology student has a big smile on her face as she stands at the Hortus botanicus. She comes from New Delhi and had wanted to do her master's abroad, but that didn't seem financially possible. Until she heard that the LExS would cover some or all of her tuition fees. In India Ishita specialised in molecular and cellular biology. The biology programme in Leiden drew her attention because of its renowned specialisation in genetics. This is what she wants to delve deeper into. She applied for the scholarship and to her delight made it through the selection. 'I'm super happy. This opportunity means so much to me. The Dutch study system with its many digital tools will take some getting used to but I'm going to do my very best!'
'The cradle of human rights is in the Netherlands'
Onur Alphekin from Turkey
This Turkish student set his sights on the Netherlands some time ago. Onur comes from Istanbul and is going to do the Master's in European and International Human Rights Law here. 'Leiden is known for this master's in human rights. I knew the work of Leiden law professors like Richard Lawson and Carsten Stahn who specialise in international law and human rights, and really wanted to take their classes. And the cradle of human rights is in the Netherlands, and especially The Hague with all its peace organisations and tribunals.' Leiden is obviously a bit smaller than the metropolis of Istanbul where he comes from. 'I love Istanbul but it'll be nice to study in such a city as cosy and compact as Leiden.'
Wishing all the students good luck and a fantastic time!
Photos: Stefanie uit den Boogaard