Introducing: Daniel Schade
Recently, Daniel Schade has joined the Institute for History as an Assistant Professor in the History and International Studies section as part of the European Union Studies team. Below he introduces himself.
While I am joining the institute from across the Atlantic, where I worked on European issues at a Visiting Assistant Professor in the Government Department at Cornell University for the past two and a half years, my academic identity is very much a product of the European higher education space. While I am German originally, I began my university education in France at Sciences Po Paris and then continued in the United Kingdom at Cambridge for my Masters, as well as my PhD in International Relations at the London School of Economics. Given the low likelihood of a successful academic career focusing on European Union matters in a UK that was about to leave the Union with Brexit, I then returned to "the continent" for my Postdoc, first in Vienna and then in Germany.

As already hinted at, my work is very much focused on the politics and institutions of the European Union, with a primary interest in the EU's participation in international affairs. Here, I am particularly fascinated by the complex interplay between the continued existence of national foreign policies and those promoted by the EU. Aside from this, I have also worked on issues such as Brexit, institutional reform in the EU, as well as the role that parliaments at all levels play in this unique political system. Immediately prior to joining Leiden, I had also focused on the fact that European politics are more and more defined by crises, perceived or real, so much so that they are now part and parcel of European politics. This has culminated in a co-edited book on "The EU under strain" (with Mechthild Roos), which considers the crisis narrative across several European policies, and which is due to be published in June.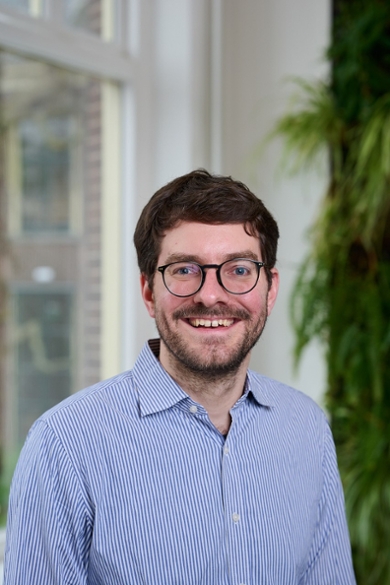 My interest in EU and European politics is also reflected in the remainder of my academic activities, be it regular teaching or outreach. As someone whose work relates in manifold ways to ongoing decision-making processes, I have always been keen to share academic insights and expertise with wider audiences. For instance, I have been involved in executive training programmes for diplomats from EU candidate countries wishing to learn more about the EU's political system. I have also worked with think tanks to provide more immediate input into policy-making, such as on Franco-German parliamentary cooperation or the consequences of Brexit at the regional level.

Aside from contributing to the European Union Studies team at our institute, part of my time will be spent working on the "Europe Hub" initiative, which aims to bring together research and teaching related to the theme Europe, widely defined, across the Law, Social Sciences, Governance and Global Affairs faculties, as well as our own.

While I already had the pleasure of a very warm welcome and meeting some of you, including in the hallways of the Huizinga Building, I look forward to making new connections as I continue to try and navigate another novel academic setting, all while trying to learn Dutch and adapting to life in the Netherlands. I was happy to learn in the initial week of my arrival that my last name can be the basis of as many jokes in Dutch as it can in German.

I look forward to meeting more of you in the coming weeks and months. Feel free to reach out or say hi if you see me in the office or in one of the coffee kitchens!