Lecture | Museum Talks
What are we remembering when Nothing happened?
Date

Wednesday 12 April 2023

Time

Serie

Address

Room

Telders Auditorium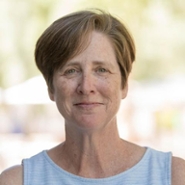 If the past is what happened and history is what we remember and write about it, what do we remember or write about when "nothing happened"? Looking at Nothing in particular can be a good way of thinking about the meaning of the past, of changes good and bad, of what has happened and what could or maybe should have happened. Thinking about Nothing can be a way of doing history.

Susan A. Crane is Professor of Modern European History at the University of Arizona. She is the author, most recently, of Nothing Happened: A History (Stanford University Press, 2021) and editor of The Cultural History of Memory in the Nineteenth Century (Bloomsbury, 2020). In March-April 2023, she is a visiting researcher at the Leiden University Institute for History.
This lecture is part of the "Museum Talks" series organized by the Leiden University Centre for the Arts in Society (LUCAS).
Registration
Please visit the Museum Talks webpage to register for this event.