Laurens Hessels appointed Professor of the Social Value of Science
Laurens Hessels was appointed Professor by Special Appointment, lecturing in the Social Value of Science at Leiden University, effective 1 September 2021. His research will focus how best science and industry can work together. Alongside his new position he will continue his work at the Rathenau Institute as a senior researcher and coordinator research quality.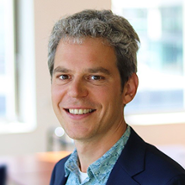 'Co-creation' in science
Hessels will research 'co-creation' in science: how researchers can best collaborate with people working in the field to ensure that science is of the greatest possible benefit to society. He will also study how research and innovation can help tackle thorny social issues, whilst also helping to develop methodology to better evaluate the social value of research.
Short CV
Hessels studied Philosophy of Science and Chemistry at the University of Amsterdam and obtained his doctorate in 2010 from Utrecht University for research into the social relevance of science. In 2019 he returned to the Rathenau Institute, where he had previously worked, and where his specialism is science and innovation policy in the Netherlands and the European Union.
Advance knowledge exchange
'My institute has had a great eight-year relationship with Laurens Hessels so far,' says Sarah de Rijcke, Academic Director at the CWTS. 'With his experience as a policymaker, programme coordinator and consultant, he has both scientific knowledge and a great deal of practical familiarity with the relationship between science and society. We are looking forward to working with Hessels to advance the knowledge exchange between the Rathenau Institute and the CWTS.'