Graduation Security Studies: 'Stay curious'
On Wednesday 31 August 2022, the graduation ceremony of the BSc Security Studies took place. The ceremony was opened by programme director Daan Weggemans.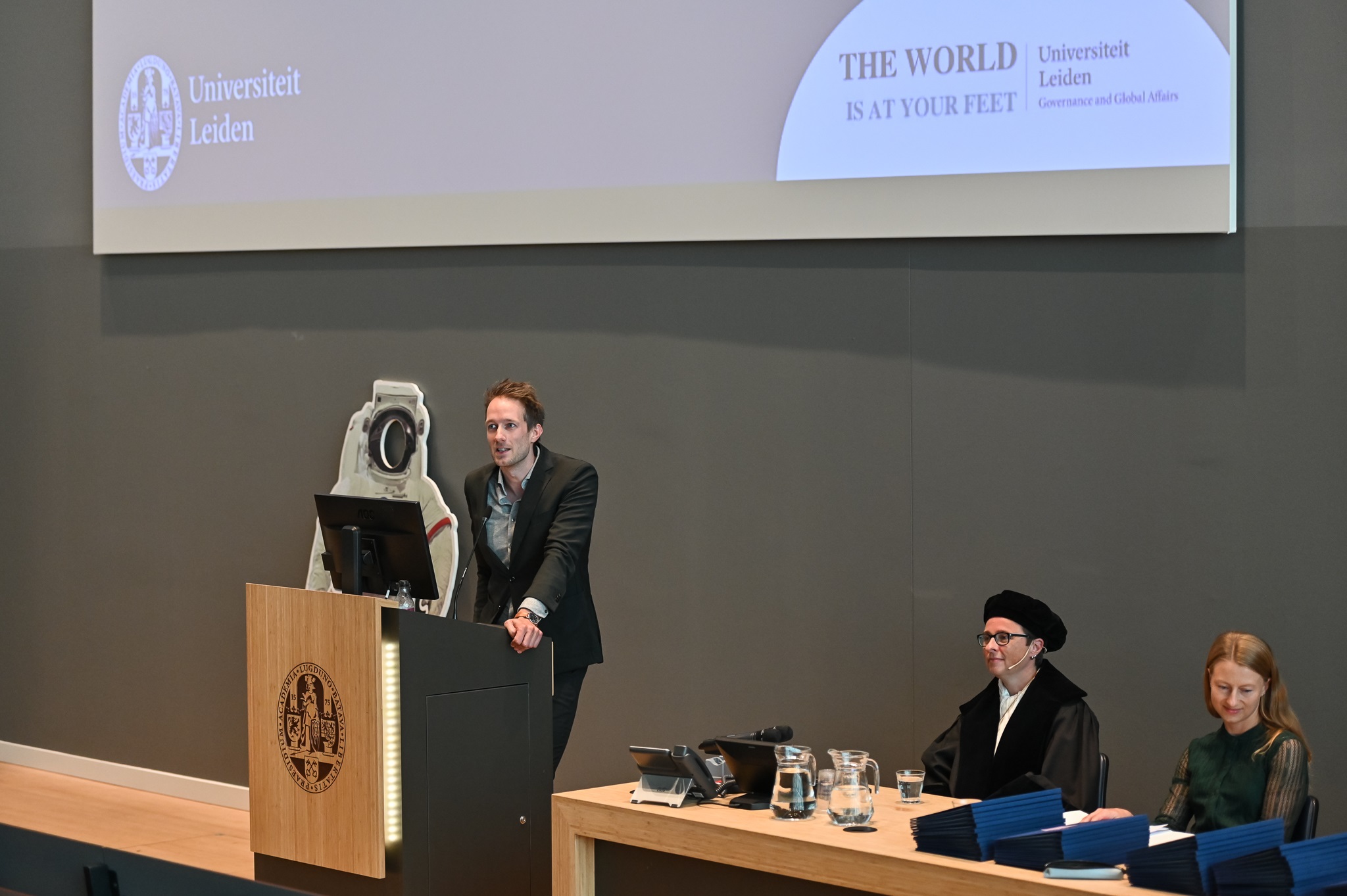 More than 140 of the 170 graduates collected their diplomas during this festive event. The ceremony was therefore divided into two groups. In this way all graduates could celebrate this occasion together with their families and friends. Graduates, family and friends who could not be there, could follow the ceremony through a livestream.
Prof. Bibi van den Berg and Dr. Honorata Mazepus were the keynote speakers. Alumna and student ambassador '21-'22 Barbara Krakovská, talked about her experience to live and study in The Hague as an international student. She ended her speech by saying: 'If you have any doubts or fears about the future, do not listen to any 'naysayers' and dive right in, because I am sure whatever it is you want to achieve, you can do it and you can do it well.'
Blijf nieuwsgierig
After the ceremony, the graduates and their guests were invited to the courtyard and the restaurant to toast the results of three (or four) years of hard work.
Melissa, one of the other graduates spoke during the drinks about her memorable moments of her studies: 'Looking back, I will always remember how much I liked learning about my field throughout the years. I will also always be thankful for finding the lovely people in year one that I can call good friends today. My advice to anyone starting their studies is to pick a field that intrigues you and keeps you curious to learn more about.'
Word of welcome by programme director Daan Weggemans

Speech by Barbara Krakovská

Assistant Professor Honorata Mazepus

Professor Bibi van den Berg