Marco van Eijk new OD of Life Science & Technology
As of 1 September, Marco van Eijk has been appointed Director of Education of the bachelor's programme Life Science & Technology. He succeeds Marcellus Ubbink, who moved to the position of Scientific Director of the Leiden Institute for Chemical Research (LIC). Van Eijk has been appointed for a period of four years.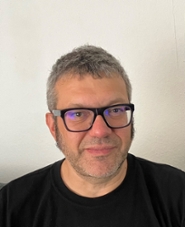 Marco van Eijk is associate professor at the LIC and has been active in education at the institute for many years. He studied Medical Biology in Utrecht and obtained a PhD in Immunology. As a starting researcher, he first worked at a pharmaceutical company and then at the AMC, before joining Leiden as an assistant professor in 2016.
Van Eijk himself feels honoured. 'I teach a lot to first- and second-year bachelor students of the LST programme and I see this as a wonderful challenge. As OD, I want to continue the great work of my predecessors and improve the quality of the LST study programme, where possible.'
'Great teacher and loved by students'
Marcellus Ubbink is happy with his successor. 'Marco really has a heart for education. He is an excellent teacher and is loved by the students and he is always looking for ways to improve our education. With his background in molecular biology, he fits perfectly with the bachelor LST, so I am very happy that he wants to take on the function of OD.'