Teacher support, development & educational innovation: you'll find it at LLInC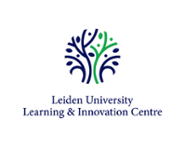 A new year, a new department! As of this month, the Centre for Innovation (CFI) and ICLON Higher Education teams have merged to become LLInC: Leiden Learning & Innovation Centre.
Although the name is new, you can come to LLInC for all the services previously offered by CFI and ICLON Higher Education. The same learning and innovation professionals are still in the new LLInC team. LLInC supports quality education at Leiden University by offering:
Teacher training and coaching. BKO courses, team coaching and custom workshops.
Learning design and digital tools. Support and tools to make your lessons impactful, accessible and inclusive.
Innovation expertise. Methodologies and best practices.
Quality assurance of education. Processing of course evaluations and written examinations. Advice on preparing meetings with accreditation committees.
Data responsibility, intellectual property and policy work. Privacy and data protection advice and expertise.
Questions or ideas? Please get in touch
We will share more information about LLInC in the coming weeks. In the meantime, the centre's educational consultants, learning experience designers, developers, media and data experts, and project managers are available to offer training, expertise and advice. Please email them with your questions and ideas via hello@llinc.leidenuniv.nl.