Lecture
Jan Kleijssen, Hans Franken-lecture 2023
Date

Friday 30 June 2023

Time

Address

Room

A1.44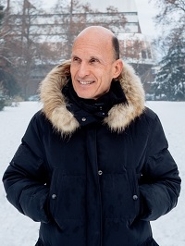 On 30 June, the Center for Law and Digital Technologies of Leiden University (eLaw) will hold the annual Hans Franken Lecture. This year, the lecture will be delivered by Jan Kleijssen, the recently retired human rights director at the Council of Europe. The title of the lecture is: 'AI and Human Rights'.
Jan Kleijssen worked for 40 years at the Council of Europe and stood at the cradle of several major treaties, such as the Istanbul Convention (on the prevention of violence against women and domestic violence). In recent years he has been the driving force behind the AI treaty that is currently being negotiated in the Council of Europe. He was also involved in the Venice Commission of the Council's recent report on the Dutch Childcare Benefits Scandal.
The annual Hans Franken Lecture has been delivered since 2018 by a prominent official or scholar in the area of law and technology.
Date: Friday, 30 June 2023
Location: Leiden Law School, Kamerlingh Onnes Building, Steenschuur 25 Leiden
Room: Lorentzzaal (room A1.44)
Time: Doors open 15.30, start of lecture 16.00. Drinks will be available after the lecture.
Registration: please register via this website. It is also possible to follow the lecture via a livestream.