Lecture | LUCIS What's New?! Series
Bosnian Hajj Literature: Multiple Paths to the Holy
Date

Thursday 19 October 2023

Time

Explanation

Please register below

Serie

Address

Room

1.48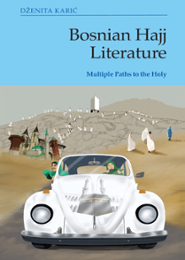 Bosnian Hajjis have travelled to Mecca for centuries, defying wars, social transformations, and violent state pressures with their religious devotion. This talk will focus on the recently published book "Bosnian Hajj Literature: Multiple Paths to the Holy" where Dženita Karić, the author of the book, will take us through the key topics and relevant debates. From the 16th century treatises to 21st century blogs, the Hajj was mediated to growing Bosnian Muslim and non-Muslim audiences. In that process, the Hajj literature was shaped by both the social and political pressures, as well as the continuous spiritual attachment to the sacred geographies of Mecca and Medina. We also see the rising importance of Bosnia as a sacred space in its own right.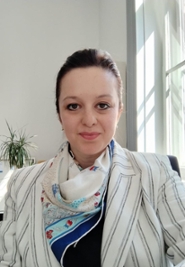 About Dženita Karić
Dženita Karić is Assistant Professor in Religious Studies and Cultural Heritage. She is the author of ''Bosnian Hajj Literature: Multiple Paths to the Holy'' (Edinburgh University Press, 2022), which deals with meaning-making processes related to the pilgrimage in Islam. Her research has also appeared in journals such as the British Journal of Middle Eastern History, Cultural History, Archiv Orientalni, Prilozi za orijentalnu filologiju.

Dženita's research interests include devotional piety and ritual, particularly in relation to the climate change and social transformations. She is also interested in the ways normative claims in Islam are made, negotiated, contested and affirmed.