Lecture | LUCIS What's New?! Series
Making Islam Work: Islamic Authority among Muslims in Western Europe
Date

Thursday 14 December 2023

Time

Explanation

Please register below

Serie

Address

Room

1.48
The development of Islamic landscapes in Europe, is first and foremost related to Islamic authority. Religious authority relies on persuasiveness and deals with issues of truth, authenticity, legitimacy, trust, and ethics with reference to religious matters. This study argues that Islamic authority-making among European Muslims is a social and relational practice that is much broader and versatile than theological proficiency and personal status. It can also be conferred to objects, activities, and events. In my lecture I present my latest book on Islamic authority (to be published November 2023 with Brill). The book is based on anthropological research I have conducted since the late 1980s and explores various ways in which Islamic authority is being constituted among Muslims in Western Europe with a particular focus of the role of 'ordinary' Muslims.
In my lecture I shall first give a general description of the aim, argument, and set-up of the book, and then zoom in on some cases I have analysed. I also address how Islamic authority plays a role in public debates about (sometimes) controversial issues related to the presence of Muslims in Europe.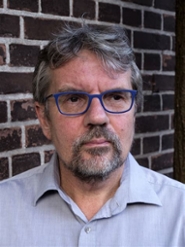 About Thijl Sunier
Thijl Sunier is professor (em.) of cultural anthropology of religion at the Vrije Universiteit Amsterdam, chair 'Islam in European Societies'. He has conducted research on Islamic authority, religious critique, religious organisation, leadership, and knowledge production in Europe, and on Islam and digitisation. His latest publications: Sunier, T. (2022) 'Islam, locality, and trust: making Muslim spaces in the Netherlands' In Moses, C.J.J., Müller, T. and Taleb, A. (eds.) Rethinking Islam and Space in Europe. The Politics of Race, Time, and Secularism (London: Routledge); Sunier, T. (2023). Making Islam Work. Islamic Authority among Muslims in Western Europe (Leiden: Brill). He is chairman of the board of the Netherlands Inter-University School for Islamic Studies (NISIS) and executive editor of the Journal of Muslims in Europe (JOME/Brill).