Serie
Symposium on Old English, Middle English and Historical Linguistics in the Low Countries (SOEMEHL)
An annual symposium where researchers from Dutch, Belgian and increasingly German universities share their novel research on Old English, Middle English and Historical Linguistics. The symposium is sponsored by both LUCAS and LUCL.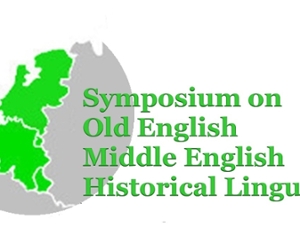 A Platform for Scholars of Old English, Middle English and English Historical Linguistics
First organized by Erik Kooper in 1979, this philological get-together convened under his guidance in Utrecht for a long time, until the hosting moved to Leiden University in 2007. Between 2007 and 2015, SOEMEHL was organized by Rolf H. Bremmer Jr, since then the event has been organized by Thijs Porck. The symposium offers a wonderful occasion for professional Dutch and Belgian academics, teachers at polytechnics, PhD students and advanced MA students to listen to their colleagues' work-in-progress. The mix of papers read by established and beginning scholars, including students, give the event its especially attractive ambiance. More recently, speakers and attendants from Germany have discovered the symposium, making it a truly international meeting place.
International keynotes
The cherry on the cake is the closing keynote address, delivered by an invited guest from a foreign university. Over the years outstanding scholars have graced the symposium with their presence, such as Karl Reichl (Universität Bonn), Margaret Laing (University of Edinburgh), Clare Lees (King's College London), Ad Putter (University of Bristol), Gale Owen-Crocker (University of Manchester), Simon Horrobin (University of Oxford), Susan Irvine (University College London), George Walkden (University of Konstanz) and Christina Lee (University of Nottingham).
A full overview of keynote speakers can be found here.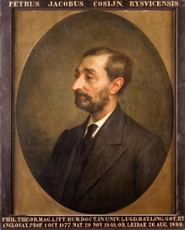 Old English, Middle English and History of the English Language at Leiden University
With two BA-courses on Old English, two on Middle English, one devoted to the History of the English Language and another devoted to medieval English literature, as well as several MA-courses on these subjects, Leiden University is one of the few universities in the Low Countries where the study of Old English, Middle English and History of the English Language is extensively taught at both BA and MA level. It has a long-standing reputation in these fields that stretches as far back as the sixteenth century, with such notable scholars as Bonaventura Vulcanius (1538-1614; who produced the first printed Old English text in the Netherlands) and Franciscus Junius (1591-1677; a pioneer in the field of Old Germanic Studies). More recent professors in this field include Pieter Jacob Cosijn (Leiden's first Professor of Old Germanic and Anglo-Saxon), Rolf H. Bremmer Jr, Ingrid Tieken Boon-van Ostade and Janet Grijzenhout.