Théo Pavlović granted with Master's Speckmann Award 2021
Alumnus Théo Pavlović received the Masters Speckmann award for his thesis: PAN RECORDS - A digital journey through the ethnic music niche that was supervised by Bart Barendregt. This price is awarded to the best fieldwork reports for ethnographic fieldwork. It includes a certificate and a prize of 250,- Euro.
'Closer to a doctoral than a master thesis'
The jury, consisted of Metje Postma and Andrew Littlejohn, praise Pavlović for his excellent work: 'This is a thesis that truly excels in quality, creativity, and the presentation of its results. Indeed, its command of theoretical and empirical literature, methodological sophistication, and superior writing bring it closer to a doctoral than a master thesis.'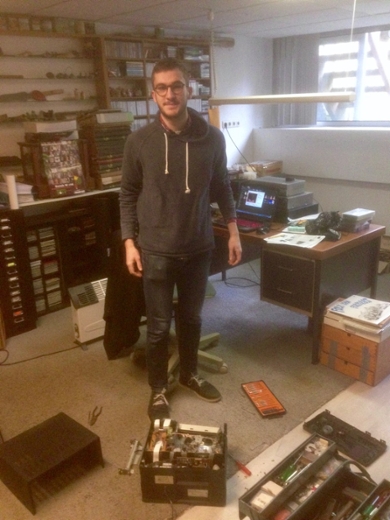 Digital globalization and global digitalization
Pavlović thesis explores an issue of great cultural and economic relevance according to the jury: how digital technologies are transforming the creation, diffusion and study of music. Specifically, it focuses on the genre of 'ethnic' music through a case study of the label PAN records, which personifies the ethnic 'niche' here in the Netherlands. It explores how actors in the ethnic music niche accommodate the tensions inherent in both digital globalization and global digitalization. 'This methodologically and theoretically outstanding thesis provides a powerful example of both the promise and perils of our contemporary digital moment.'
Radio France 
At this moment Pavlović is working as an intern at a French public broadcast, called Radio France where he works in internal communication. 'Leiden was a very valuable year, where I learned how to conduct fieldwork and getting a strong methodological basis for working in anthropology.' The alumnus says that the training in Leiden has been helpful to get his current internship position. 'Anthropological skills are very useful to understand the variety of perspectives that can be taken on different media subjects. Radio France has a very broad public, understanding that there are many points of view is essential, taken into account that there are 20 million people that are listening to this radio channel every day.'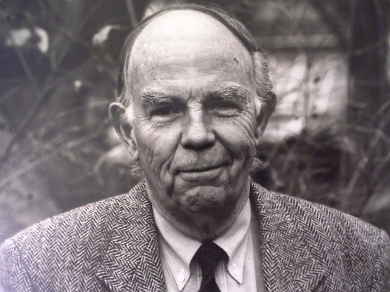 Annually the Institute of Cultural Anthropology and Development Sociology awards the Speckmann prize for the best Fieldwork NL report from bachelor's students, as well as the most accomplished master's thesis. This tradition started in 1993 and is named after Professor dr. J.D. Speckmann (1928-1997), who taught empirical sociology with a special focus on field research.


For more information about the Speckmann Prizes, see Prof.dr.J.D. Speckmann prize.