Frans de Haas appointed Scientific Director - Change Manager at the Mathematical Institute (MI)
Frans de Haas, professor of Ancient and Medieval Philosophy and Director of the Dutch Research School of Philosophy, will join the management team of the MI on a temporary basis, in any event until 1 January 2022, in the role of Scientific Director-Change Manager.
Together with the MT and the staff of the MI, De Haas will work on strengthening the organisation and improving the management culture of the institute, with the aim of shaping a modern, transparent personnel policy and improving social security, inclusion and diversity.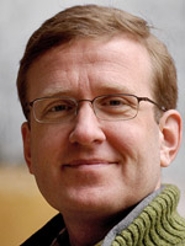 New direction
It recently came to light that there have been tensions within the MI for some time. A new direction is needed to find a good balance between the original strengths of the institute and those aspects that are broadly valued on the one hand, and the steps that still need to be taken to secure a successful future on the other. For De Haas and the MI, this is one of the most important challenges facing the institute in the coming period.
De Haas commented on this: 'The Institute is already well on the way. Steps have been taken with the advisory report by the former interim Scientific Director. I believe the best way for the MI to put this turbulent period behind it is to have an open mind and create a new future together.'
Confidence in the future
The appointment of De Haas gives reason for optimism. He is known as a warm and decisive manager, and has wide experience with change processes. In 2017, he successfully held a similar position as interim Academic Director at the Leiden Institute of Area Studies. Paul Wouters, dean: 'In Frans we have a very capable manager whose roots are in the Humanities, but whose specialisation in ancient philosophy gives him a strong intrinsic affinity with mathematics.'
De Haas will work for two days a week at the MI, and on the remaining days will continue as professor of Ancient and Medieval Philosophy at the Faculty of Humanities. With the arrival of De Haas, the colleagues in the MI can also look to the future with confidence. Following the introductory discussion that took place with a delegation of staff from the MI, Mieke Schutte, Institute Manager, commented: 'We have every confidence that Frans will help us find the right way out of the impasse in which we currently find ourselves.'