Radboud University and Leiden University research ethnic profiling
A research team from Radboud University and Leiden University, led by senior researchers Prof. Masja van Meeteren (RU/UL), Dr Paul Mutsaers (RU) and Prof. Maartje van der Woude (UL), will examine what national and international research has really found about ethnic profiling by the police.
This research project was commissioned by the Directorate-General for the Police and Safety Regions (DGPenV) and the Ministry of Justice and Security.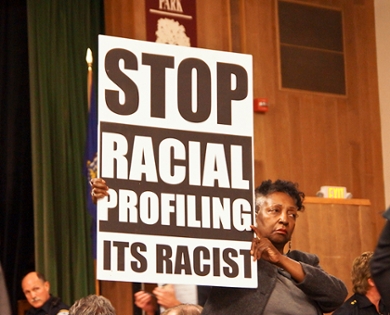 In recent years, ethnic profiling has increasingly become part of public and political debate. Incidents between police organisations and citizens in the Netherlands and abroad have contributed to this. Think, for example, of the worldwide Black Lives Matter protests following the murder of black American George Floyd, but also of the recent ruling in the lawsuit against the Royal Netherlands Marechaussee. In this case, the court ruled that the Royal Netherlands Marechaussee is allowed to use ethnic profiling during immigration control. The debate about ethnic profiling is sometimes mainly conducted from a principalist and/or legal point of view. These approaches provide few practical insights and carry the risk of condemning police work as a whole. From a scientific point of view, but also from a policy perspective, it is important to look more closely at empirical data as well as at the context in which decisions are made and the complex police work is carried out.
The team, further including Prof. Joanne van der Leun (UL), Dr Ieke de Vries (UL), Dr Renze Salet (RU) and Prof. Ashley Terlouw (RU), will carry out a systematic literature analysis of national and international research into ethnic profiling by the police to be able to create a state-of-the-art overview of the knowledge about this phenomenon and to contribute to knowledge that can be applied and fits the Dutch context and the character of Dutch police work.
The research project starts on 1 November 2021 and will run for 16 months.