A quick call with Jan Willem Erisman about the interdisciplinary research symposium
Conducting research with academics from different disciplines is not easy. 'But collaboration is vital to society,' says Professor of Environmental Sustainability, Jan Willem Erisman. On behalf of Leiden's Liveable Planet interdisciplinary programme, he is organising a symposium that will be held on 7 February on how to promote interdisciplinary research.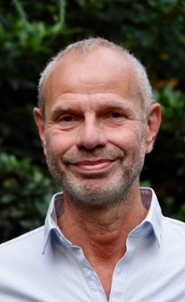 Hi Jan Willem! How did you come up with the idea for this symposium?
'An impressive nine interdisciplinary programmes were launched at our university in 2020 to help resolve complex social challenges. We have been good at finding external partners for this, for example in collaboration with other universities. But sadly enough, we've noticed that the internal connections are limited. That is what we're going to discuss at the symposium.'
Why is interdisciplinary collaboration so important?
'Because there are certain issues in society that you cannot tackle from a single discipline. As a researcher, it is really good to immerse yourself in something. But you also need to turn the magnifying glass around at times to see from a distance where the connections lie.'
Can you give an example?
'Climate change needs our attention in all areas. We will really have to work together on systemic change. It's ultimately about behavioural change, justice, governance, technology, ethics, economics and biodiversity. You need all the knowledge. Within the Liveable Planet programme, we are now working with four faculties: Science, Governance & Global Affairs, Social & Behavioural Sciences and Archaeology. With the latter, you might think: huh, archaeology? But that discipline actually offers a lot of insights from the past about how humans developed in their environment.'
So basically, all disciplines can work together when it comes to research.
'Yes, I think they can. Some combinations are obvious, whereas others are really surprising. With biodiversity, for example, there appears to be a connection with language. I have read that the most diverse ecosystems on Earth also have the most dialects. That's incredibly interesting, isn't it?'
Can you tell us a bit about your new initiative, Young Liveable Planet?
We will introduce this new network at the symposium. There are many PhD candidates and postdocs in Leiden who are working within their own institutes on sustainability research. It would be good if we can help them find one another. This would strengthen the interdisciplinary cooperation and might lead to different approaches. I'm therefore calling on young researchers in particular to come to the symposium and brainstorm with us about this.'
Finally, do you have any advice for colleagues who would like to do more interdisciplinary work?
'Maintain your intrinsic motivation for your discipline and society and seek out other colleagues on that basis. You can do that through our Liveable Planet hub and also through one of the other interdisciplinary programmes. Sign up for a mailing list or just send a message. The doors are open.'
The event 'How to improve interdisciplinary cooperation within Leiden University?' will take place on Tuesday 7 February from 14.00 to 17.00. You can register here.
Text: Evelien Flink
A quick call with
There's a lot happening at Leiden University. The websites fill with news on a daily basis. In 'A quick call with', we ask a member of staff to tell us more about a relevant and topical subject.