Rutte IV: a fifth of the cabinet studied in Leiden
The new cabinet has finally taken office. Six of its members studied in Leiden, once again making the University a key supplier to the cabinet. Who are these alumni?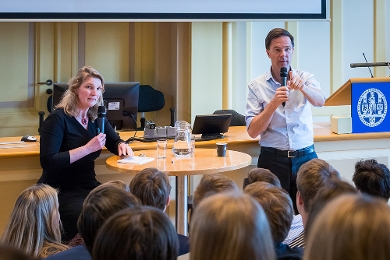 As with Rutte III, six members of government (ministers and secretaries of state) studied in Leiden. And the head of state, King Willem-Alexander, is also an alumnus: he studied history here. The new cabinet ministers stand alongside King Willem-Alexander on the traditional photo on the steps of royal palace Huis ten Bosch in The Hague. We wish our alumni success and wisdom in their new roles.
Mark Rutte
For the fourth time Mark Rutte (VVD) is Prime Minister and Minister of General Affairs. He studied history in Leiden. He has paid several visits to his alma mater In recent years.
Wopke Hoekstra
Alumnus Wopke Hoekstra (CDA) is also returning to the cabinet, but this time instead of Minister of Finance he is Minster of Foreign Affairs. He studied history and Dutch law here in Leiden.
Liesje Schreinemacher
Liesje Schreinemacher (VVD) is Minister for Foreign Trade and Development Cooperation. She was an MEP before taking on this role. She did her bachelor's degree in communication science and law at the University of Amsterdam and her master's in law at Leiden.
Marnix van Rij
Marnix van Rij (CDA), State Secretary for Tax Affairs, studied Dutch law and tax law here in Leiden. Before taking office, he held posts such as government commissioner of St. Eustatius and interim chair of the board of the CDA.
Franc Weerwind
Franc Weerwind, (D66 liberal-democrats) is Minister for Legal Protection. Before taking office, he was Mayor of Almere. Weerwind studied public administration in Leiden between 1986 and 1993 and although he earned his propaedeutic diploma did not complete his degree.
Alexandra van Huffelen 
Alexandra van Huffelen (D66) studied public administration in Leiden and Rotterdam. She is State Secretary for Kingdom Relations and Digitalisation, and was State Secretary for Benefits and Customs in the previous cabinet.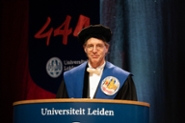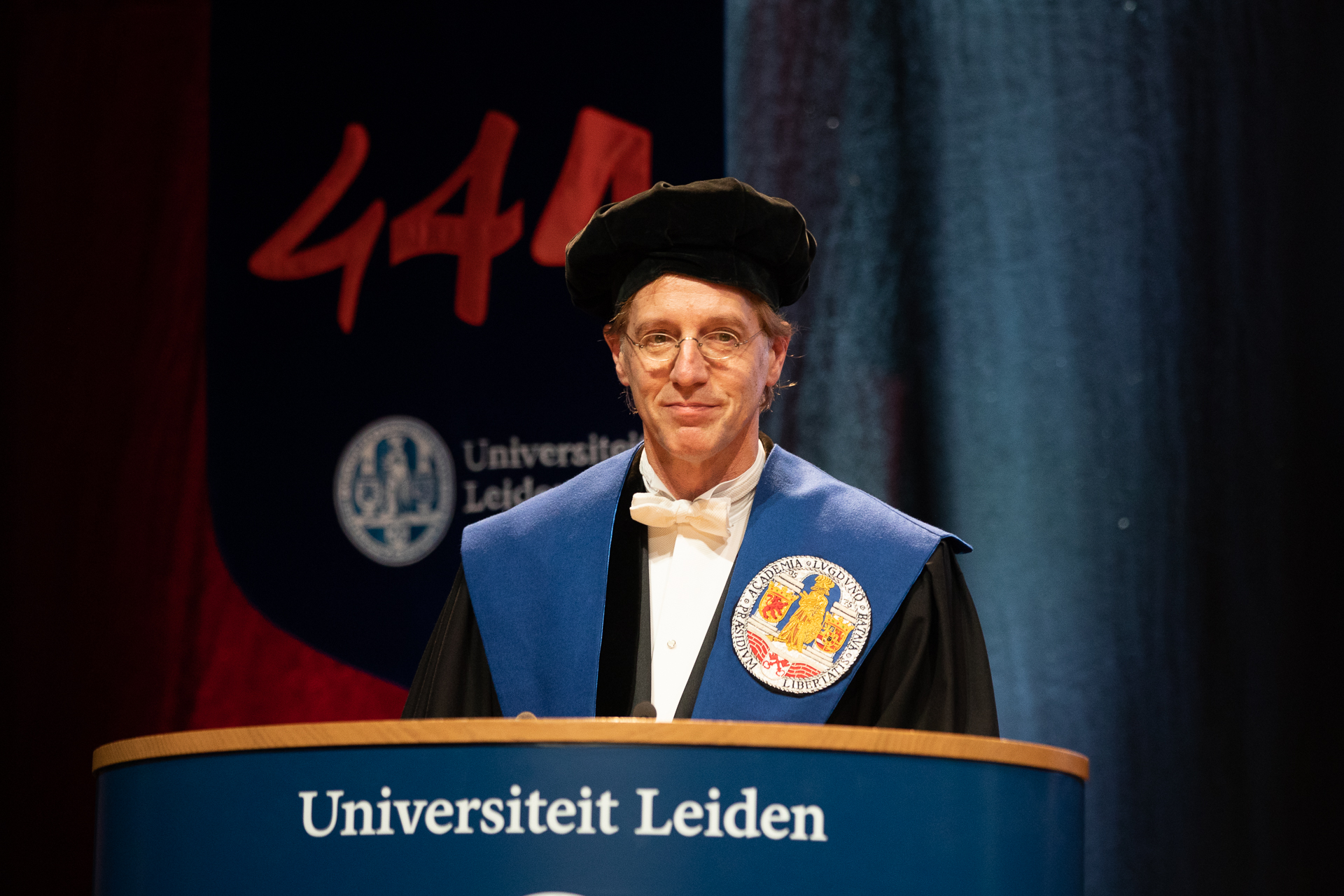 Honorary doctorate
We can't count him as an alumnus, but he does have a link to Leiden: Robbert Dijkgraaf, Minister of Education, Culture and Science, studied physics and mathematics at Utrecht University. This former Director of the Institute for Advanced Study in Princeton received an honorary doctorate from Leiden in 2019 for his exceptional services to science, in particular to quantum field theory
Photo above article: basic photo ANP