Suzanne van der Pluijm to be Science Faculty's new Executive Director
Suzanne van der Pluijm will be appointed Executive Director and Member of the Board of the Faculty of Science with effect from 1 June 2022. She succeeds Ed van den Berg, who has held this position on an interim basis since 1 September 2021 .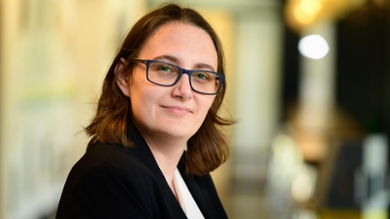 Van der Pluijm is currently Director of Operations at Erasmus School of Economics, part of Erasmus University Rotterdam. For Van der Pluijm, this appointment is something of a return to her roots. She studied European and International Law in Leiden, and from 2014 to 2019 was Institute Manager at the Leiden Academic Centre for Drug Research (LACDR), one of the Science Faculty's institutes.
Van der Pluijm has also held management positions at TU Delft, the Dutch Research Council (NWO) and The Hague Institute for Innovation of Law. She is looking forward to returning to Leiden and applying her experience and knowledge within the Faculty: 'Leiden is a fantastic university. I am really happy to be back here and able to contribute again to the university's objectives, and in particular to the goals of the Faculty of Science. I'm also keen to get reacquainted with all my colleagues.'
Dean Jasper Knoester is looking forward to working with Van der Pluijm: 'One of Suzanne's strengths is that she is highly skilled at bringing people together, as well as being a strong operations manager with management experience in two different faculties. And not only that, she has got to know all three LDE partners from the inside.'