NWO funding for just and effective energy transitions
A consortium led by Eefje Cuppen, Professor Governance of Sustainability at the Institute of Public Administration, has been granted NWO funding for a research project looking into the social, societal, and technical aspects of the energy transition.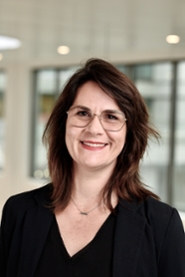 The project 'Co-creating just and effective energy transitions: participatory modelling with citizens and stakeholders' is a transdisciplinary research project in which the Institute of Public Administration together with scientists from the Leiden economics department and the TU Delft will be collaborating with eleven societal and private partners. 'We're very pleased with this endowment', says Cuppen. The aim of the project is to obtain climate goals using justifiable methods. Meaning that governments, companies and citizens will need to come together and think about preferential solutions for, for example, the planning of a solar park or the transition to a natural-gas-free neighbourhood.
Adding justifiability to computer models
Cuppen: 'We've developed a method to make this possible. We have been able to add justifiability to the computer models that are commonly used for developing local and regional policies, and are working on designing a co-creation process in which these models will be used to help bring governments, companies and citizens together and decide on preferential solutions. We have taken great care to organise the consortium in such a way that all aspects are represented.' The consortium consists of four types of societal and private partners. Partners with expertise in the field of energy system models (Quintel, PBL and Siemens), industry (NVDE, Stedin), policy (Nationaal Programma Regionale Energiestrategie), and consultants/participation professionals (TwijnstraGudde, Polycentric, Populytics, Public Mediation, WayToSustain, NPBO).
In total, four projects have been honoured. They have collectively been awarded 7 million Euros by the NWO and will receive an additional 1.3 million co-financing through societal and private partners. All four consortia will conduct research into effective, just, endorsed, and interactive solutions in the built environment and in relation to sustainable mobility as part of emission-free energy systems and the energy transition.