Success for Leiser and Yang at BILETA
Dr Mark Leiser, Assistant Professor at eLaw, and Wen-Ting Yang, former Law And Digital technologies student, won the Best Paper award at BILETA, the United Kingdom's largest tech and legal education conference.
Leiser and Wen-Ting Yang's paper, "Shifting the barometer of what amounts to a 'data-driven manipulation': From 'dark patterns' to information asymmetry and the repression of free choice" won the EJLT-sponsored prize for Best Paper at this year's BILETA Conference. The paper tackles the problem of manipulative design embedded in user interfaces that tricks users into doing something that they would not have done otherwise like agree to terms and conditions, buy something they didn't intend to, or sign up to privacy policies that are against their interest. Most scholarship in this area examines the problem of 'dark patterns' from the perspective of data protection and privacy law. However, Leiser and Yang examined 'dark patterns' through the lens of the Unfair Commercial Practices Directive and the obligation to ensure that the environments for engaging with consumers remain fair.
Dr Leiser and Yang began working on Dark Patterns around the same time; Dr Leiser has published extensively on the topic here and here. Yang was under Leiser's supervision while she completed her thesis for the Advanced Masters Degree in Law and Digital Technologies. After her graduation, they began the process of collaboration on the problem of manipulative design through the lens of the UCPD.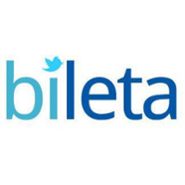 Leiser stated: "It is a privilege to win the EJLT prize for Best Paper and to be recognized by the judges for this contribution; however, this pales in comparison to the privilege of working with Wen-Ting on this important paper. I am grateful for the opportunity to work alongside and to tackle the problem of manipulative design with her and looking forward to announcing its publication for others to read."
Yang added: "This is a very gratifying award and recognition of the work I have undertaken with Dr Leiser on the topic of manipulative design and 'dark patterns'. I am grateful to BILETA and to judges for this important recognition. I am also grateful for Dr Leiser and everyone at eLaw for helping develop our collaboration on this paper."