Master's students conduct research into a sustainable Leiden
Conducting research for the municipality: this is a deliberate choice for the master's students who are taking part in the Resilient Cities Hub, part of Learning with the City. Nina Ruig and Marron Loods are two such students. They are researching sustainability issues for the Municipality of Leiden.
The impact of recycling
Ruig was interested in the social aspect of many of the studies carried out in the Resilient Cities Hub. 'Before this, I did Mechanical Engineering in Delft. It's a great programme but I missed the social perspective. So I'm making up for that with this master's.'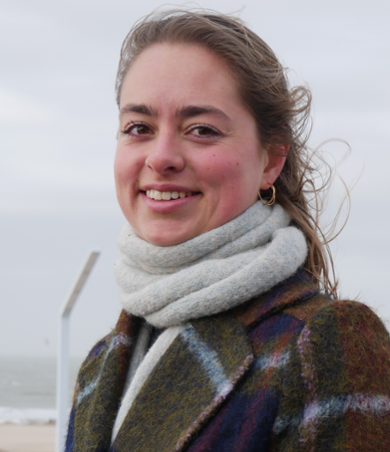 In her research Ruig (26) is focusing on the local circular industry. 'I'm looking at the impact of recycling. What conditions make recycling worthwhile. You can see recycling as a goal in itself, but that means you can send old materials halfway around the world to be processed. I'm researching whether that makes sense. I include the costs and environmental impact of transportation in my calculations, so I can study the true impact of recycling.'
Demolition conditions
Ruig, who is doing the Master's in Industrial Ecology, is researching this for concrete and copper, two very different demolition materials. With concrete recycling, transportation costs play a big role because concrete is very heavy. 'So it often only makes sense to reuse it close by.' Copper on the other hand has a very high price per kilo. 'It's often recycled close by too, but that's because of its value. It turns out that we don't like to let it leave Europe.'
Ruig hopes to eventually calculate a kind of break-even point for what distance it makes sense to transport the two materials. 'If my research shows that from a sustainability perspective they should only be recycled within the city limits, for example, then the municipality can include that in its demolition regulations. At the same time it means the town council must create opportunities for this.'
Renovate or new build?
Loods (23), who is also doing the Master's in Industrial Ecology, is focusing on post-war tower blocks. At the request of the Municipality of Leiden, she is researching what is better in terms of sustainability: to renovate or a new build. Many municipalities and housing associations are struggling with this question, she explains. Tower blocks are outdated flats that don't have insulation and their layout often no longer meets today's housing needs. So what do you do now the energy transition calls for sustainable homes: demolish them to build new flats or renovate them? 'I'll be trying to answer this question in the coming months.'
The sustainability requirements for buildings today are such that it's often more economical to renovate tower blocks or replace them with new builds. But that doesn't mean the housing associations should set to work straight away, Loods hastens to add. 'I'm only looking at this issue from a sustainability perspective. Other considerations also play a role for housing associations. For instance, whether the layout of these homes still meets requirements, what new builds cost and whether there are solutions for the current residents.'
Presenting with the City
On the afternoon of Wednesday 15 June, both master's students will attend the Presenting with the City event (in Dutch) at Het Gebouw on Arubapad in Leiden. They will present their research with other Resilient Cities Hub participants. Students from universities of applied sciences and senior secondary vocational education and training will also be talking about their research and projects.