Matthias Haentjens appointed as Professor of Civil Law
Starting 1 January 2023, Matthias Haentjens has been appointed as Professor of Civil Law at Leiden University. His expertise lies in the field of property law, insolvency law, and private international law.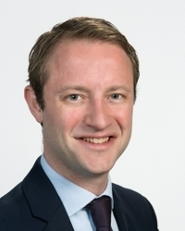 In his new position, he will focus on estate law in all shapes and forms, with a special emphasis on property law. Haentjens is mainly interested in the resilience of the private law system when it comes to new property legislation, such as digital goods and emission rights. He is especially interested in the interchange between European law and national private law, and between private law and administrative law. 'Is our estate legislation ready for the upcoming decades, in which we will face big challenges caused by climate change and digital innovation?'
Since 1 August 2012, Professor Haentjens has been affiliated with the Institute for Private Law as a (full) professor of law. Prior to joining Leiden Law School, Matthias Haentjens was an attorney with De Brauw Blackstone Westbroek. In this capacity, he handled cases both as a transaction lawyer and as a (supreme court) litigator.
Matthias studied Greek and Latin at the University of Amsterdam (BA cum laude) and obtained his master's degree in 2001. He became a teacher of classics, but subsequently obtained a master's degree in law (cum laude) in 2003, also at the University of Amsterdam. He obtained his PhD at the University of Amsterdam in 2007 and was a visiting scholar at Université de Paris II (Panthéon-Assas), Harvard Law School and New York University School of Law. In 2015-2016 he was a visiting professor at the University of Ghent.
Role in legislation tracks
Since 2016, he has been appointed as a deputy judge in the Court of Amsterdam. He has also been a member of the committee cassation Of the Nederlandse Orde van Advocaten (Dutch Bar Association) since 2020. His fields of interest include estate law, insolvency law, and private international law. He has played a role in a number of legislative tracks on both a national as well as an international level. For instance, he assisted in the creation of the European regulation 'Applicable law on Transfer of Claims' He also contributed to the changes in the 'Wet Giraal Effectenverkeer'. He is currently involved in legislation projects of Unidroit 'Digital Assets and Private Law' and 'Bank Insolvency'. He is an elected member of various prestigious professional associations, such as the International Insolvency Institute, the European Law Institute, and the European Banking Institute. For the latter, he is Secretary of the Academic Board.
His core publications include the pre-advice for the Vereniging Internationaal Insolventierecht 'COVID-19 als stress-test voor het insolventierecht' (2021), the book 'Financial Collateral: Law and Practice' (Oxford University Press, 2020) and his inaugural lecture as visiting professor in Ghent: 'Incoherentie verenigd, Privaatrechtelijke concepten onder druk van Europees financieel recht' (Tijdschrift voor Privaatrecht 2017/III). Haentjens will teach courses in the bachelor's and master's programmes and continue his research as part of the research programme Coherent Private Law.