Ariane Briegel appointed as Medical Delta professor
Yesterday, eight professors were simultaneously inaugurated as 'Medical Delta professor', at Leiden University, LUMC, TU Delft, Erasmus University and Erasmus MC. Ariane Briegel, researcher of the Institute of Biology Leiden of Leiden University, also received the double appointment.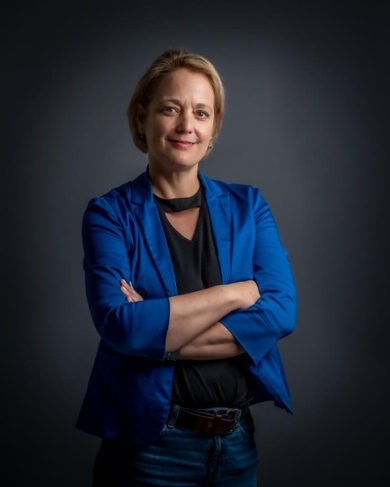 All professors have an appointment of two or more of these five institutions, thereby combining technology and healthcare in their professorship. Briegel also has an appointment at the TU Delft. She researches how to combat bacterial infectious diseases, using high resolution 3-dimensional imaging.
Cross-disciplinary cooperation
To keep healthcare future-proof, a different approach is needed. Technological innovations can contribute to this, but this requires cross-disciplinary cooperation and a proper embedding of innovations in (healthcare) practice. The eight new Medical Delta professors actively seek this cooperation for their research.
Tread paths unknown
'Whether it's fundamental research covering multiple scientific disciplines or embedding promising innovations in healthcare practice: it can't happen without good cooperation,' says Prof. Dr. Frank Willem Jansen, chairman of Medical Delta. 'Bringing the right parties together, listening carefully and asking thorough questions, and actively searching for common goals and interests: it is a profession in itself. In addition, it takes courage to tread paths unknown to you. The eight new Medical Delta professors have all proven themselves in this field. Their appointment helps them further in the pioneering role they are already taking and, in this, contributes to the healthcare transition that lies ahead.'