New track 'Governance of Violence' addresses need to conduct violence specific studies
The sixth specialisation of the Master Crisis and Security Management (CSM) will start in September 2023: Governance of Violence. Coordinator of this track is Professor Marieke Liem. She talks about the how and why of this new track and the importance of research in and knowledge of the nature and scope of violence. Liem: 'I am really looking forward to engage with young students and to educate a new generation of violence scholars.'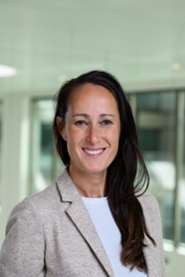 Violence is a core feature of any society. In this new track, students will familiarize themselves with the many faces of violent offending. They will be provided with the knowledge and tools to understand, and ultimately, prevent violence. Governance of Violence will focus on interpersonal violence, in other words: violence that takes place between individuals. Student will learn about the most common types: Think of domestic violence, violence in organised crime, sexual violence, and riots, and how society responds to such violence.
Strong need for violence specific studies
Liem explains the need for this programme. 'I think there is a strong need for violence specific studies. Particularly, because this topic is generally not discussed in conventional studies as criminology, psychology or security studies. With the rise of new security threats such as organised crime or drug related crime, a deeper knowledge and understanding of these phenomena is required.'
'I am really looking forward to engage with young students and to educate a new generation of violence scholars. That they will join me in tackling this pressing problem.' Prof. Marieke Liem
Multidisciplinary view
Liem highlights the track's interdisciplinarity and versatility. 'You will get an interdisciplinary view on a highly pressing topic that will remain relevant in the many years to come. You will become acquainted with notions from psychology, forensics, criminology, child studies, victimology and law. With this multidisciplinary view you will be able to grasp this complex phenomenon,' she explains. In four in-depth courses students will study the origins, correlates, mechanisms and social contexts of violence. This will be coupled with prevention and intervention measures aimed at curbing the impact of violence on society.
First study in this field
'I hope that students will be attracted to this new track', says the professor. 'I am really looking forward to engage with young students and to educate a new generation of violence scholars. That they will join me in tackling this pressing problem. This is the very first study in this field and I am excited what we can build together. Our teaching is very interactive, we very much engage with students rather than providing anonymous, massive education.'